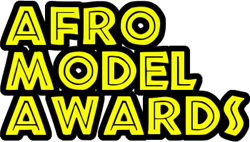 #Afromodelawards2014
London, UK (PRWEB) May 14, 2014
Afro Model Awards has announced the nominations for her annual fashion and style awards ceremony, which reward the contributions of individuals and organisations, towards the growth, development and empowerment of Afro inspired fashion and style. This year's ceremony will be held at Crown Moran Hotel, 142-152 Cricklewood Broadway, London United Kingdom, on Sunday 25th May 2014, starting by 5 pm.
Established in 2011, Afro Model Awards is fast becoming globally recognised, as the highest accolade in Afro inspired Fashion and Style, and serves to recognise, acknowledge and reward excellence of models, agencies, personalities, designers, innovators and performances throughout the fashion and style industry.
This year's categories includes all the usual fashion and style awards categories like; Best Newcomer Designer, Best Personality, Most Beautiful Model, Best Model Magazine, Best Fashion Event, Best Designer, Best Triple Threat, Best Legs, Best Model Agency, Best Casting Site, Best Accessories Designer etc, as well as her unique categories like; Best Behind and Best Chest, created specifically by Afro Model Awards organisers, to suit the African and Caribbean human anatomy.
Last year's Afro Model Awards Best Behind award category, was won by Sultry Simone, the star of "Bubble Butt" and "Twerk It" music video, by Busta Rhymes featuring Nicki Minaj. This year's Best Behind nominees includes models like AmazingGraceX and Blac Chyna, the partner and baby mother to the Rap star, Tyga.
Ice Model Management, was nominated for the Best Model Agency, alongside other strong contenders like; Face 4 Music and LV Agency.
The Best Fashion Magazine nominees were; Vogue, African Dazzle, Panache and Black Beauty Magazine.
ButterflyModels, Teealimodels, Facehunter and Stylebubbles where all nominated for Best Modelling Blog.
Last year's award for Best Photographer, was won by Fabpix Photography, and he was also nominated again this year, alongside; Panos T, Gibz and JC Hermier.
Neesha Robinson, Miss England 2014 finalist, was nominated for Best Triple Threat Category, alongside other urban models like; Jasmine Webb, Kirstie Narni and Chanelle Roundi.
This year's Afro Model Awards ceremony, will be hosted by Meghan James, of the controversial American Reality TV show, "Bad Girls Club" season 9. There will also be a live musical performance from Lucci Vee, from the same "Bad Girls Club" season 9.
According to the organising committee spokesmen, James Jegede aka Front 'N' Back and DJ SoGood, in a joint statement, they stated that "there will be celebrities appearances and top fashion and style professionals in attendance," and "this year's awards ceremony, will honour the best in fashion and style, as well as showcasing performances from top comedians and musicians, alongside a live catwalk Show, Model Search Competition and Fashion Exhibitions by top designers from all over the world.
Afro Model Awards 2014 awards ceremony will have a large numbers of attendees and motivational speakers, including Stephen Budd, the British music industry executive, who will be handing out an award on the night.
Afro Model Awards was created to recongnise and encourage young and upcoming Models, Designers, Stylist, Beauticians etc, to focus, aspire and be inspired to achieve a successful, viable, balanced and realistic career goals, in their choosen fashion and style career.
Voting is now opened and the general public can visit http://www.afromodelawards.com to cast their votes or contact the organising committee, if interested in participating at Afro Model Awards 2014.
For further information, interviews and participation, please visit http://www.afromodelawards.com or email: info(at)afromodelawards(dot)com, http://www.twitter.com/afromodelawards, or call James Jegede or DJ SoGood on Tel: +44 2086781409, +44 7587408469, +44 7405593125.