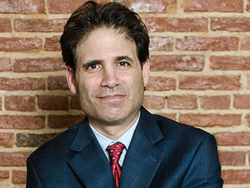 "I'm not afraid of conflict," said Heisler, "but now I am privileged to dedicate myself to the cause of securing justice and compensation for my injured clients."
Baltimore, MD (PRWEB) May 14, 2014
Steven H. Heisler, a Baltimore personal injury attorney, has just launched a new, streamlined website which will make it easy for those who have been hurt in an accident in Maryland or the District of Columbia to find helpful information about many types of injuries and the assistance his office can provide to the families of accident victims.
With a background that includes winning a Golden Gloves boxing title and championing the rights of workers through union organizing, Heisler is accustomed to fighting to reach a goal. "I'm not afraid of conflict," said Heisler, "but now I am privileged to dedicate myself to the cause of securing justice and compensation for my injured clients."
Heisler's law offices represent those injured by car and truck accidents, workplace accidents, medical malpractice, nursing home abuse, and dangerous products, and sections about all of these areas are included in the new website. In addition, interesting blog articles help inform consumers about things like product recalls, new regulations, and household dangers.
"I don't just want to help people who have been hurt," Heisler said. "It is my hope that I can also help make people become aware of how they can avoid being hurt. My clients become my friends, and that's what friends do – they look out for each other." With topics ranging from the dangers of e-cigarettes to Maryland's three-foot bike law, Heisler's blogs have relevance for parents, kids and grandparents alike.
Those who are looking for a personal injury lawyer in the Baltimore area will find numerous testimonials on the Heisler firm's new website and stories about some of the successful verdicts and settlements he has secured for past clients. "There's no better way to get the word out than to have satisfied clients recommend you," Heisler said, "but having a super website runs a close second."
About Steven H. Heisler, The Injury Lawyer
Since his graduation from the University of Baltimore Law School in 1988, Steven H. Heisler has focused on making a difference for those who have suffered an injury in Maryland or the District of Columbia because of the negligence or reckless behavior of someone else. For more information, please visit http://www.theinjurylawyermd.com.
Steven H. Heisler, Esq.
The Law Offices of Steven H. Heisler
1011 N. Calvert Street Baltimore, MD 21202