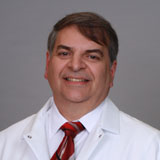 Orlando, FL (PRWEB) May 12, 2014
Coast Dental Casselberry is welcoming new patients to its fully-renovated dental office located at 3385 South Highway 17-92, Suite 221, in Casselberry, Florida. The office makeover was designed with patient comfort in mind and includes new furnishings, artwork, paint, and flooring. Please call (407) 831-2255 to request an appointment or stop by its convenient location in the Casselberry Commons plaza, next to Publix and Applebee's.
Casselberry dentist Frank Sanchez, Jr., DDS, provides preventive, restorative, and cosmetic dental care including fillings, extractions, root canal therapy, crowns, bridges, dentures, veneers, and teeth whitening. Plus, his office can usually accommodate same-day emergency dental care. Dr. Sanchez is accepting new patients age 6 and older.
Have a smile that's less than perfect? Casselberry orthodontist Joel Silberman, DDS, has been fixing smiles since 1971. He offers braces, Invisalign® aligners, and other treatment options to correct a variety of problems including crowding, crossbite, open bite, protruding teeth, teeth that erupted in the wrong place, gaps between teeth, and jaw misalignment. Call the office to schedule a free orthodontic consultation.
The team also includes an endodontist. Mark Goldberg, DDS, specializes in root canals to relieve pain and restore teeth. His advanced training enables him to treat difficult cases including abscessed teeth and teeth with narrow or blocked canals.
Coast Dental Casselberry accepts more than 200 types of dental insurance, plus offers dental financing plans and SmilePlus®, which offers savings of up to 70% on dental services for patients without insurance. For office hours, money-saving offers, and more information, please visit http://www.CoastDental.com or call (407) 831-2255.
About Coast Dental
Coast Florida P.A., with its professional associations, is one of the largest providers of general and specialty dental care in the United States with more than 175 affiliated practices operating as Coast Dental, SmileCare, and Nevada Dental Associates. Coast Dental Services, Inc. is a privately-held practice management company that provides comprehensive, non-clinical business and administrative services to its affiliated practices. The company is headquartered in Tampa, Florida. For more information, visit http://www.CoastDental.com.
Disclaimers
Orthodontic Consultation: BRCON. D9310. $150 value. SmilePlus® IS NOT A REGISTERED INSURANCE PLAN. SmilePlus cannot be combined with insurance or discount dental plans. Minimum fee only. Fee may vary with complexity of case. THE PATIENT AND ANY OTHER PERSON RESPONSIBLE FOR PAYMENT HAS A RIGHT TO REFUSE TO PAY, CANCEL PAYMENT, OR BE REIMBURSED FOR PAYMENT FOR ANY OTHER SERVICE, EXAMINATION, OR TREATMENT THAT IS PERFORMED AS A RESULT OF AND WITHIN 72 HOURS OF RESPONDING TO THE ADVERTISEMENT FOR THE FREE, DISCOUNTED FEE, OR REDUCED FEE SERVICE, EXAMINATION, OR TREATMENT. The dentists and hygienists are employees or independent contractors of Coast Florida P.A., or Coast Dental, P.A., (Adam Diasti, DDS, DN12490). ©2014 Coast Dental. CD-101962