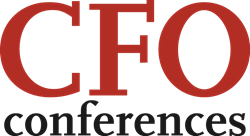 I am looking forward to hearing about Citi's connectivity strategy and how they are adapting to these changes.
Chicago, IL (PRWEB) May 13, 2014
The payments industry has dramatically changed in the last 10 years due to the ever-changing technology that is becoming increasingly available. Not only is money becoming digitized, but also many job roles are being made redundant. With rising investment in payments, what does the future of the payments industry look like? Will the whole industry become digital? Will job roles become more strategic rather than operational?
The CFO Payments Summit will cover issues such as mobile payments, fraud protections and the importance of global payments; the summit will combine keynote presentations with open discussions, panel sessions & networking in order to maximize participation between attendees.
Amongst the agenda of 25+ finance pioneers is Robert Schlaff, Global Product Manager at Citibank who will be discussing the future of B2B payments. Robert will be looking at how technology is changing the role of finance professionals to a more strategic outlook. '"I am looking forward to hearing about Citi's connectivity strategy and how they are adapting to these changes," said Harriet Connolly, International Events Director. In today's' economy it is important to reassess business strategy to make sure the products can compete with what is happening in the market space.
Robert will be joined by fellow finance & technology leaders from, C-Sam, Fifth Third Bank, Simple, NVIDA & many more. For a complete list of speakers, agenda and registration details for the Payments Innovation Summit , please visit http://theinnovationenterprise.com/summits/payment-summit-chicago
###
About CFO Publishing: CFO Publishing LLC, a portfolio company of Seguin Partners, is the leading business-to-business media brand focused on the information needs of senior finance executives. Delivering content through multiple channels including online, digital, mobile, and print, the business consists of CFO magazine, CFO.com, CFO Research Services, CFO Learning and CFO Conferences. CFO's award-winning editorial content and loyal, influential audience make it a valued resource for its readers as well as an effective marketing partner for a wide range of blue-chip companies. CFO has long-standing relationships with nearly a million finance executives.