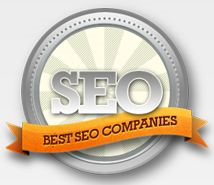 The SEO industry is constantly evolving, and it's important to choose an SEO company that has proven it can keep up with the trends.
Pompano Beach, FL (PRWEB) May 12, 2014
BestSEOCompanies.com has just posted its monthly list of the Top 50 SEO Companies in America for May 2014. The list includes the kind of information business owners are looking for when they make the difficult choice of finding the right SEO provider to work with their website.
"The SEO industry is constantly evolving, and it's important to choose an SEO company that has proven it can keep up with the trends," says Jason Bayless of BestSEOCompanies.com. "Our monthly Top 50 list is an excellent place to start your search for the SEO provider that fits your needs and budget."
SEO companies are ranked on BestSEOCompanies.com's Top 50 list according to several factors: The SEO company's size and revenue, pricing level, client list, and many more of the metrics that help business owners make an educated decision are taken into consideration by the BestSEOCompanies.com team. Each SEO company also undergoes a comprehensive review. The list also provides each SEO company's web address and phone number for quick reference.
"33 percent of users performing a Google search will click on the very first search result, and the vast majority won't click past the first page of results," says Bayless. "That means it's more important than ever to get your SEO strategy right. Not only that, but SEO is a more nuanced field than it used to be—relying less on simple tricks and more on website quality and understanding your prospects' search behavior."
For the month of May 2014, the Top 20 SEO providers on the Top 50 SEO Companies list are:
#1 HigherVisibility
#2 Distilled
#3 Acronym
#4 Icrossing
#5 360i
#6 Straight North
#7 Razorfish
#8 Bruce Clay
#9 Brick Marketing
#10 Vertical Measures
#11 IProspect
#12 Slingshot SEO
#13 Fathom
#14 SEO.com
#15 Internet Marketing Inc.
#16 Geary LSF
#17 Think Big Sites
#18 Rusty Brick
#19 Seer Interactive
#20 Orange Soda
About the SEO Company Ranking Criteria:
Many criteria are used to assess the companies that BestSEOCompanies.com includes on its monthly Top 50 SEO Companies list. The quality of the SEO agency's homepage, a visibility score of how well the firm ranks for their targeted keywords, on-page and off-page SEO quality, mystery shopping results, a backlink analysis of the firm's website, client list quality, the company's media mentions and blog, the SEO firm's contributions to the SEO industry (through blogs and conference participation), and the company's current rankings with three different SEO company rating services are all carefully considered.
About BestSEOCompanies.com:
The goal of BestSEOCompanies.com's monthly Top 50 SEO Companies list is to help business owners make a faster, more informed decision about which SEO companies to choose out of the hundreds they can find with a quick web search. BestSEOCompanies.com performs the time-consuming research needed to sort through the many SEO providers in the U.S. and find the ones that deliver the most value and best ROI for your SEO spend. The result is a consumer guide to the very best SEO providers in one handy reference chart.