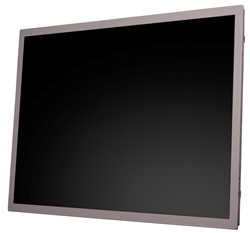 Camas, WA (PRWEB) May 21, 2014
Today, Sharp Microelectronics of the Americas (SMA) announced two additions to its high brightness TFT LCD module line-up. The new LQ150X1LG96 15-inch (diagonal) display delivers 1000 nits out of the box for superb viewability in environments with high ambient light. Another new 15-inch (diagonal), the 600 nit LQ150X1LG11, provides a form-and-fit LED-backlit upgrade path for Sharp's popular LQ150X1LGB1 CCFL LCD.
These panels complement last year's release of Sharp's 12.1-inch (diagonal) LQ121S1LG86 (which delivers 1500 nits of brightness) to create a suite of high brightness products available under full Sharp warranty and without any need for third-party brightness add-ons. The LCDs also feature built-in LED drivers, which makes the panels easier to integrate into finished products. All three panels are Landscape Mode and feature an LVDS interface. The new displays will be on show at Display Week 2014 in San Diego, CA, June 3 – 5.
Industrial Strength LCDs…Backed By Sharp
Sharp offers a full line of Industrial Strength LCDs for Industrial Applications (IA), including Advertising, ATM, Automotive, Climate Control, Factory Automation, Gaming/Lottery, Fitness/Sports, Home Automation, In-Flight Entertainment, Industrial Controls, Kiosks, Medical Devices, Multimedia, Point of Sale (POS) Terminals, Transportation, Test and Measurement, Wearable Technology, White Goods, and many others. Contact your Sharp Representative or Distributor to learn more about these rugged, high-performance LCDs, with offerings ranging from 1.5-inch – 23.5-inch diagonal.
Customers benefit from full-service support from U.S.-based field sales and applications engineering teams. Sharp IA panels are backed by long product life cycles, and supported with extensive documentation, including Specifications, Incoming Inspection Standards, Reliability Data, and a UL Parts List. Our Resources page at http://www.SharpLEDLCD.com also features technical papers, instructional videos, "The Switch" podcast, and other assets to aid in the design process.
Availability and Pricing
Product samples and pricing may be obtained through any Sharp Representative or Distributor. Sharp displays are RoHS* compliant, upholding the company's commitment to reducing the environmental impact of manufacturing. One-piece sample pricing for the following, select Sharp LCDs is as follows:
NEW: 15.0-inch (diagonal) LQ150X1LG96 XGA - Sample Pricing $325
NEW: 15.0-inch (diagonal) LQ150X1LG11 XGA - Sample Pricing $351
12.1-inch LQ121S1LG86 SVGA - Sample Pricing $325
About Sharp Microelectronics of the Americas
Sharp Microelectronics of the Americas (SMA) drives innovative LCD, optoelectronics, imager, and RF components to market. The world's leading manufacturers of consumer and business technologies look to SMA for the products, expertise, and worldwide support they need to make their visions a reality. SMA, in Camas, Washington, is the microelectronics sales and marketing division of Sharp Electronics Corporation, a wholly owned subsidiary of Sharp Corporation. For more information, visit us at http://www.SHARPsma.com.
∗ The Restriction of Hazardous Substances in Electrical and Electronic Equipment (RoHS) Directive (2002/95/EC). This directive took effect July 1, 2006. All measurements are diagonal. All Specification values quoted are Typical values. IGZO: (InGaZnO), an oxide comprising indium (In), gallium (Ga), and zinc (Zn). LED: Light Emitting Diode. OLED: Organic Light-Emitting Diode. CCFL: Cold Cathode Fluorescent Lamp. LCD: Liquid Crystal Display. OEM: Original Equipment Manufacturer. Sharp is a registered trademark of Sharp Corporation.