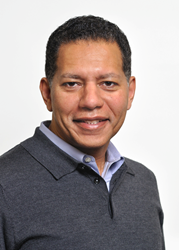 I thought this would be a good way of both earning a living and giving back to my community at the same time.
Chester, N.Y. (PRWEB) May 15, 2014
Richard Smith had worked as an Information Technology Auditor for over 25 years when he was laid off.
"It was difficult finding work, so I thought, 'why don't I just create my own job?' by starting a business," said Smith. "I also want my kids to see that even though things don't go as planned in life, you can always adapt—switch gears if necessary and do something new."
Smith began working with a franchise consultant and researching his options. He landed on Griswold Home Care because of the valuable service they provide to the elderly and those who need special assistance. "I thought this would be a good way of both earning a living and giving back to my community at the same time," said Smith.
At the suggestion of his franchise consultant, he used Guidant Financial's 401(k) rollover service to fund his new business. He explains, "In doing this, I'm not impacted by early withdrawal tax penalties, since the funds are rolled over as an investment in my company stock."
His new business features a service that allows those in need to continue living and celebrating life from the comfort of their own home, including both professional and informal support networks.
In his spare time, Smith spends time playing the guitar and even boasts a home-based recording studio where he plays and rehearses.
To inquire about Griswold services in North Orange County, call (845) 610-3432.
###
About Griswold Home Care
Compassionately serving elderly New Yorkers and disabled adults in the Empire State are Griswold Home Care offices in Chester, Manhattan, Syracuse and Yonkers. Founder Jean Griswold pledged to provide the level of non-medical care to clients that they need, not simply the care that they can afford. Strewn among Times Square, the Empire State building and the Statue of Liberty is Griswold Home Care's equally remarkable appeal – they do not charge more for the higher level of care that your loved one may need or for the peace of mind that you definitely deserve. Visit Griswold on the web at griswoldhomecare.com.
About Guidant Financial
Guidant Financial is the premier provider of rollovers for business start-ups (ROBS). Guidant's services allow people from all walks of life the freedom to purchase small businesses and franchises using their retirement funds without taking a taxable distribution or getting a loan, in addition to offering traditional funding options such as SBA loans and unsecured credit. Visit Guidant on the Web at guidantfinancial.com.