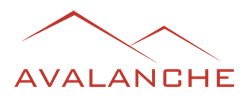 Miami Beach, FL (PRWEB) May 13, 2014
Avalanche, LLC., which operates a network of more than 22 general and niche online dating websites, has launched an API for members of their affiliate program, Online Dating Cash. Avalanche also announced today a strategic partnership with Lead Wrench, the dominant lead distribution platform for Internet marketers and dating affiliates, becoming their first integrated mainstream online dating partner. Operating in beta format for the last year with a number of select affiliates, Avalanche's user-registration API is now processing 15% of all member joins, and that number is expected to rise following the official launch of the API tool.
Consumer behavior toward online dating influenced Avalanche's decision to further develop its API and partner with Lead Wrench to ensure it followed best-practices for working with affiliates, and marketing their data. "The majority of Internet dating users are on multiple sites now. There's a dating site for everyone these days, it seems. Often people will join a generic site, and then join a niche site; roughly 25% of all paying members are on multiple sites now," said Mark Brooks, editor of OnlinePersonalsWatch.com.
"More than 25% of all online daters are paying members on multiple sites, so it made sense to partner with other dating properties and exchange traffic," said Meir Strahlberg, CEO of Avalanche, LLC. "In order to create a positive experience for online daters wishing to seamlessly join more than one site, we focused on our API, and this became a top priority. In addition to being the first integrated mainstream dating partner for Lead Wrench, we have established other strategic partnerships with affiliates and are in talks with a number of our online dating competitors."
"Online dating affiliates use Lead Wrench to deliver a better experience by registering each user with the best-fit dating site for their particular interests," said Michael Vifquain, Co-Founder of Lead Wrench. "Partnering with Avalanche gives Lead Wrench customers access to a wider variety of niche dating websites providing much greater user-satisfaction and engagement while increasing their revenue potential over a traditional affiliate link scenario. It's Win-Win."
For the consumer, Avalanche's API enables them to join more than one online dating website without having to go through the tedious process of creating a second account, and completing the same profile questions over again. Avalanche gives the consumer an option to become a member and, once the consumer grants their permission, Avalanche then proceeds to send matches based on their indicated preferences. To maintain a quality user-experience, consumers that are non-responsive are deleted from the system within 48 hours.
Affiliates are able to use the API for free; there is no monthly charge, and no set up fees. Potential partners may sign up via OnlineDatingCash.com, Avalanche's centralized portal for affiliates, where they can access banners and links, as well as register for use of the API. Once approved, accessing the tool is easy; no testing or programming is required for affiliates to start sending leads and earning commissions.
About Avalanche, LLC.
A pioneer of online dating, Avalanche operates a network of more than 22 general and niche dating websites. Its flagship brand, Date.com, was launched on Valentine's Day 1997, and has millions of members from around the world. In the past decade, Avalanche has acquired more than 18 dating sites, including Matchmaker.com, the longest running dating site on the Internet, and Amor.com, the leader in Latin dating. Avalanche also maintains an affiliate portal for all its websites at OnlineDatingCash.com, and recently began offering private label dating opportunities for affiliate and partner brands. A privately owned company, Avalanche is headquartered in Miami Beach, Florida. Additional information about Avalanche's brands of online dating sites is available at http://www.avalanchellc.com.
About Lead Wrench, LLC.
Lead Wrench is a proprietary, ping-tree like Lead Distribution Platform that plugs into the form on your landing pages. The only service of its kind for Dating Affiliates, Lead Wrench validates, captures, and distributes the leads you generate to the best-matched buyer, or buyers in your portfolio. Find out more about Lead Wrench and Services at http://www.leadwrench.com.