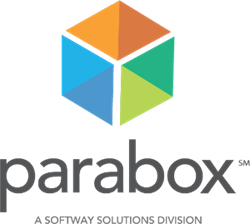 "We want to work with the innovative brands embracing short-form video."
Houston, TX (PRWEB) May 13, 2014
Almost a year ago, 2 veteran Vine users, Frank Danna and Hunter Harrison, began receiving requests from global brands to produce short-form video content. The social marketing work produced by both have been acclaimed; Danna and Harrison have been featured by the Tribeca Film organization and have been nominated for Shorty Awards. Eyes on the stars, Danna and Harrison took the opportunity to give their social voice a direction by teaming up and forming parabox creative. In the short span of the company's inception they grew a following and a reputation that garnered demand from brands such as Chevrolet, The Home Depot, Samsung and Pillsbury.
Harrison comments on the acquisition, "We viewed this partnership as a strong opportunity to meet an overwhelming demand by giving parabox an infrastructure that will greatly enhance our production capacity and value. The importance of mobile advertising strategies is increasing at a rapid pace and our goal is to be on the forefront of that wave."
Softway Solutions grows its business to meet the demands of their audience and the market they serve. Eleven years of service and Softway Solutions has learned to follow the smoke, because where there is smoke there is usually fire. Utilizing short-form video on platforms such as Vine and Instagram is currently the fire burning in the social media world. Jarrod Payne from Milward Brown South Africa contributed to Brown's Digital & Media Predictions 2014 with, "The popularity of micro-video ads, coupled with the ease with which the content can transcend the mobile, tablet, PC and even TV gap, could eventually result in micro-video becoming the most portable video format across screens."
The acquisition of parabox creative is an aggressive move for both companies to position themselves at the forefront of brand management through social marketing. Softway Solutions is equipped with 200+ associates specializing in multimedia, graphic design, marketing and a host of software development specialties. The aspirations and vision of parabox creative paired with the deep well of unique talent at Softway Solutions will prove to produce memorable and show-stopping communication assets.
Mohammad Anwar, President of Softway Solutions, comments, "Fifteen seconds of consumer engagement is more valuable than most people realize. We want to work with the innovative brands embracing short-form video. Utilizing social platforms to springboard brand awareness, we believe in communicating in small bits to expand upon and create meaningful experiences that people want to be a part of."
Softway Solutions is an interactive marketing agency delivering seamless digital integrations since 2003 and currently employs over 200 full-time staff members in Houston, Texas, USA and Bangalore, India. Offering services such as multimedia, graphic design, software development and internet marketing the company focuses on providing digital products that drive profitability. This attention to maximizing return on investment has served as a key element of Softway Solutions' growth; the company has been named one of Houston Business Journal's "Fast 100" in both 2011 and 2012.