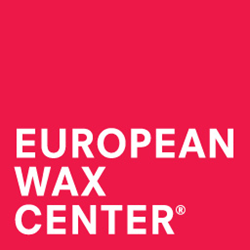 Bayonne, NJ (PRWEB) May 12, 2014
Not content to merely celebrate Mother's Day, European Wax Center is making women across America smile with their latest Mother's May promotion. Now, Bayonne residents have an amazing way to save on body hair removal in Bayonne, Hudson County.
Mother's May is a fantastic deal that makes upscale and professional body waxing in Bayonne, New Jersey affordable for all. With the Mother's May Special, guests can book themselves for as many hair removal services in May as they want, and then bring their mom to experience European pampering and receive one of the same service for free!
Proud to offer affordable waxing in Bayonne, NJ and help residents of all ages reveal beautiful skin, European Wax Center also features a range of boutique products. Products such as the fab Brow Powder are just part of why European Wax Center Bayonne is home to the East Coast brow experts. Sadly, the Mother's May Special must end May 31st, 2014.
Guests looking for the ultimate waxing experience or to find out more about the Mother's May Special can call (201) 339-0004 or visit European Wax Center in Bayonne Crossing at 320 Bayonne Crossing Way, Bayonne, NJ 07002.
About European Wax Center
European Wax Center was founded by siblings David Coba, Joshua Coba and Jessica Coba in 2004, and is now recognized as a leader in comfortable and healthy body waxing. The Cobas developed the ultimate wax experience that features the all natural COMFORT WAX™ developed in Paris and the 4 Steps to Gorgeous™ process -- Cleanse, Prepare, Wax, Rejuvenate. As well, features include a clean, professional environment, full-privacy Wax Suites, and exceptional service exclusively for EWC guests. Now, luxurious waxing can be incorporated into everyone's regular routine and skincare regime. European Wax Center enables everyone to feel pampered, beautiful and sexy. For more information about European Wax Center or to inquire about owning a franchise log onto waxcenter.com or like us on Facebook at http://www.facebook.com/EuropeanWax and twitter @EuropeanWax.