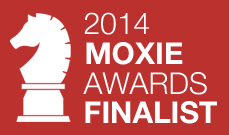 It is an honor to be nominated alongside some of the greatest brands in Chicago. - Erin Borgerson, Hireology's Director of Marketing
Chicago, Ill (PRWEB) May 14, 2014
Hireology, the Chicago-based selection management platform, announced today it has been nominated for "Best B2B Startup" in the 3rd Annual Moxie Awards. Presented by Built In Chicago, the Moxie Awards recognize the the most innovative and outstanding individuals and companies based in Chicago.
Founded in 2010, Hireology aims to help small businesses, franchise systems, and enterprise organizations streamline their hiring process. Through use of interview guides, data-driven scorecards, and verification tools, Hireology gives companies the resources they need to make the best hiring decisions.
"If there's one thing all Moxie Awards nominees have in common, it is their spearheadedness," said Erin Borgerson, Hireology's Director of Marketing. "These companies and individuals understand that innovation without determination leads nowhere, and it is an honor to be nominated alongside some of the greatest brands in Chicago."
As a nominee, Hireology is eligible to win in the "Best B2B Startup" category. Supporters can vote daily online from now until June 10th. Winners will be announced on June 19th.
To vote for Hireology, please click here. For information on past winners, please visit the Moxie Awards' website.
About Hireology
Hireology is the leading selection management platform for distributed enterprises. Their award-winning Selection Manager™ includes everything an operator needs to manage their hiring process, including a fully-hosted career site, integrated job postings, compensation analysis, pre-hire assessments, interview guides, background checks, skills verification and more. Franchise systems, banks and financial institutions, healthcare systems, dealer networks, and other multi-site operators use Hireology's web-based platform to deliver consistent and repeatable hiring decisions in the field - leading to lower turnover and increased profitability per location. For more information, please visit our website.