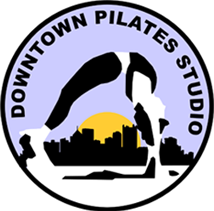 Scottsdale, AZ (PRWEB) May 23, 2014
Fitness enthusiasts will love Scottsdale's newest Pilates studio. Now open in the Old Town and downtown neighborhood in Scottsdale, Downtown Pilates Studio offers private and group class training for everyone. Those new to Pilates will appreciate the intimate environment the studio offers, while Pilates veterans will appreciate the individualized and group training.
From elite athletes, weekend warriors, and rehabilitation clients, Downtown Pilates Studio owner and staff have experience working with all fitness stages and niches. Studio owner, Albana Erbeli, says, "My vision and intent in opening the studio is to fill a void in the area and create a space where people of all fitness levels who are serious about their health and well being can work one on one or in small groups with experienced Pilates instructors. Pilates offers something for everyone. Pilates when practiced correctly increases core strength, flexibility, range of motion, and endurance. Pilates is also an excellent source for rehabilitation and can help prevent injuries incurred during aggressive workouts or everyday life. Our goal at Downtown Pilates Studio is the help people feel better physically and mentally and to teach people how to bring beneficial principles of Pilates into their everyday lives."
Downtown Pilates Studio offers private, semi-private, and small group sessions. Please call or log on to website for new client specials and information.
For more information, visit http://www.downtownpilatesstudio.com or call 917-916-3432.