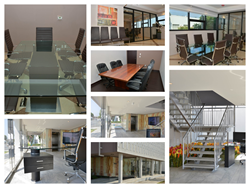 Our Business is Your Business!
Beverly Hills, CA (PRWEB) May 13, 2014
Located in Beverly Hills, California Virtual LLC delivers unsurpassed business and consulting solutions to accommodate the specific needs of most businesses and professionals. Their virtual business solutions provide you with all the essential tools and services necessary for running a professional business, while giving your company the prestigious corporate image it desires. California Virtual's Office solutions are ideal for start-up companies, small or home-based businesses, international businesses looking to expand to the US, and any company interested in reducing costs while maintaining a professional presence. California Virtual offers flexible, convenient and cost effective virtual office solutions.
At California Virtual LLC, the professional staff is dedicated to providing you and your clients with superlative customer service that exceeds expectations. Their team members are knowledgeable in all aspects of a virtual office, allowing them to provide the most effective service. They continue to expand our knowledge and services as new technology becomes available, in order to ensure that all the individual needs of their clients are met.
As today's business world continues to grow and change, so will the needs of your business. California Virtual's office solutions give you the flexibility and agility to accommodate those needs.
California Virtual LLC prides itself on providing each and every one of their clients with a superior level of service that can't be beat.