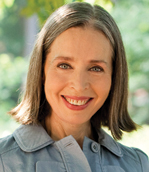 God is preparing an army of performers.
Atlanta, GA (PRWEB) May 13, 2014
For over 30 years, Christian organization Actors, Models and Talent for Christ (AMTC) has been a stepping stone for hundreds of successful role models in the entertainment industry. AMTC provides a unique training experience for actors, models, singers, dancers and comedians: one that develops talent and encourages true, biblical community.
AMTC today announced upcoming auditions for performers located in or near Chattanooga, Tenn., Dallas, Texas and Green Bay, Wis. Auditions are open to amateur and professional performers, ages four and up. People of all faiths and good intentions are invited to attend.
AMTC gives callbacks to performers who are mission-minded, teachable and exhibit a passion for bringing light to the entertainment industry. Those auditioning could be given the opportunity to join the community of AMTC, headlined by the SHINE Conference and The Bridge Training Program.
Each audition is hosted by AMTC scouts who are entertainment industry professionals that encourage next-generation performers to pursue excellence. Both trained in finding talent and equipped in leading others to "Go and make disciples," audition scouts are looking for performers that want to make good bolder. AMTC scouts holding the May 17 auditions will be Adam She, Jaco Booyens and Carey Lewis.
Adam She, scout for the Chattanooga, Tenn. auditions, is the executive director of AMTC. Married to a third generation daughter of the AMTC legacy, Adam is passionate about finding, preparing and lifting a new generation of talent to become prominent men and women of action. Adam speaks about his heart for the industry, "Bad is bold, so good must be bolder. It's time for God's stars to stand up on the stages of film, fashion, music and theater, and in sports—to present positive role models that people can follow."
Jaco Booyens is the owner of After Eden Pictures, a film and production studio dedicated to transforming today's culture by providing encouraging entertainment. Growing up in South Africa, Booyens was a child actor. He later became a model, actor, NFL kicker, rugby star and an A&R Rep. Today, he is an internationally known speaker dedicated to developing the role of Christians within arts and entertainment. Booyens will be scouting for performers in Dallas.
Chief Serving Officer and Co-Founder of AMTC, Carey Lewis is excited to host the Green Bay, Wis. auditions. She speaks of God's hand in AMTC's purpose, "When God appoints a person or a company to a mission, He will see it done and nothing on earth can stop it." She said. Carey believes that the media is the most influential mission field on earth, and is thankful that Actors, Models and Talent for Christ is able to play a part in reclaiming God's industry. "God is preparing an army of performers." Lewis said, "AMTC's job is to find them and guide them up the mountains of arts and entertainment."
Actors, Models & Talent for Christ, is a three-generation family business started in 1982 by NY top model Millie Lewis and her daughter, Carey Lewis. In 2012, the organization officially became a non-profit ministry. AMTC's new purpose is to boldly proceed with Godly transparency.
Participants can register and learn more about the upcoming AMTC auditions at http://www.amtcaudition.com/. For social media updates, follow AMTC on Facebook and Twitter.