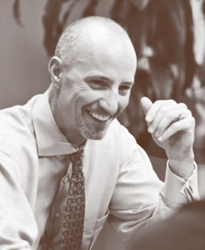 We know how hard it is for fund managers to raise capital effectively and at the same time how hard it is for investors to truly understand these investments.
Portland, OR (PRWEB) May 13, 2014
Fairway America, LLC ("Fairway") announced today that it has created an event unlike any other in the "small balance" real estate space and will host upwards of 300 participants at the Bell Harbor International Conference Center in Seattl,e Washington on October 16, 17 and 18 of this year. The SBRE Summit has been designed for the unique and specialized capital raising and investment needs of the key constituents of small balance real estate, namely pooled investment fund managers and private investors looking to take advantage of the inefficiencies of this lucrative yet dangerous space.
"I have attended dozens of local, regional and national events over the years including conferences focusing on real estate, finance, capital raising, family offices, institutional investors, angel investing, mortgage banking and more," said Matt Burk, Fairway's CEO and Chief Investment Officer. "Of these various events, I have never found one that focused singularly on the capital raising needs of the small balance real estate fund operator and the investors who provide that capital to them. So we decided to create one for precisely this purpose."
Burk says the purpose of the SBRE Summit is to bring together pooled investment real estate fund managers with high net worth investors who are specifically interested in this niche of the overall real estate industry. Burk and the Fairway team will lead and facilitate the event which will take place over three days. Beginning Thursday October 16, "Investor Day" will provide investors with an in-depth look at how to execute more effective due diligence on pooled investment funds and their managers in this space. Friday is "Presentation Day" with selected fund managers presenting their investment opportunities to an audience of investors, who will then provide feedback and interest level to the managers. That evening, Summit attendees will attend a gala dinner at the Four Seasons Hotel highlighted by a keynote address by Pro Football Hall of Famer Emmitt Smith. The third and final day is dedicated to "Presenting Managers" with debrief of the previous day's events, discussion of capital raising ideas and strategies and a detailed examination of fund management best practices.
"We know how hard it is for fund managers to raise capital effectively and at the same time how hard it is for investors to truly understand these investments," said Burk. "We are taking bits and pieces of format from each of the many events we've attended over the years and combining them into a unique format to craft a distinctive event. The Summit is deliberately designed to be unlike any other event in this space and to bring unparalleled value to both fund managers and investors alike."
About Fairway America
Fairway America, LLC is a long-time real estate lender, fund manager and boutique real estate finance advisory firm providing strategic business planning services nationwide to select private money lenders and real estate operators around the structure, architecture, capital raising and administration of proprietary 506 Reg D real estate asset based funds.