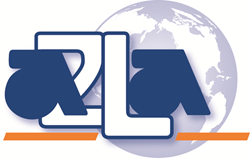 Frederick, MD (PRWEB) May 13, 2014
A2LA is proud to announce the migration of its Department of Defense (DoD) Environmental Laboratory Accreditation Program (ELAP) to Version 5.0. Version 5.0 of the DoD Quality Systems Manual for Environmental Laboratories (QSM) was released on July 21, 2013 with a two and half year implementation plan. A2LA launched its Version 5.0 DoD ELAP program by offering assessment to the new requirements on January 1, 2014. As of May 8, 2014, five laboratories have been granted accreditation by A2LA under the new version of the QSM. All laboratories in the A2LA DoD ELAP program will be accredited to version 5.0 of the QSM by December 31, 2015. This has been a seamless transition from version 4.2 of the QSM for A2LA laboratories with the average number of deficiencies continuing its downward trend since the inception of the program. This is a tribute to the laboratories accredited by A2LA in the DoD ELAP program, the highly experienced assessors who are instructed on version 5.0 of the QSM, and the dedicated, full-time A2LA staff who continually work with enrolled and accredited laboratories to help ease the transition.
A2LA has been recognized by the U.S. Department of Defense Environmental Laboratory Accreditation Program since 2009 to provide accreditation of laboratories performing analyses in support of environmental restoration work for the DoD. A2LA currently has 28 laboratories accredited in the DoD ELAP program. Accreditation in this program includes an assessment to the requirements found in ISO/IEC 17025:2005, the 2009 TNI standard, and the Department of Defense Quality Systems Manual for Environmental Laboratories.
For more information on the A2LA DoD ELAP program, to obtain an estimate for your laboratory, or to inquire about transferring your current DoD ELAP accreditation to A2LA please contact Mr. Chris Gunning, Environmental Sciences Program Manager (cgunning(at)A2LA(dot)org; 240 575 7481).
ABOUT A2LA:
The American Association for Laboratory Accreditation (A2LA) is a nonprofit, non-governmental, public service, membership society. A2LA provides world-class accreditation and training services for testing and calibration laboratories, inspection bodies, proficiency testing providers, reference material producers and product certifiers. Services are available to any type of organization, be it in the private or government sector.