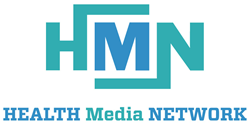 Darien, Connecticut (PRWEB) May 27, 2014
Health Media Network (HMN), the fastest growing digital Point of Care (PoC) media company in the United States, today announced the acquisition of HealthBridge's Patient Education Center business. HealthBridge, a New Jersey-based healthcare media company and owner of Physician's Weekly, provides physicians and allied healthcare professionals with information to help make and follow through with critical health care decisions at the point of care.
The acquisition expands Health Media Network to over 11,000 locations and more than 55,000 physicians nationwide. It includes HealthBridge's Patient Education Center, Health Focus Waiting Room TV and the Healthy Living with HIV Wallboard Network. It also creates a co-marketing agreement.
Harvard Medical School provides content for the newly acquired Patient Education Center, a wallboard and brochure network displayed at 4,000 locations. The purchase also includes Health Focus Waiting Room TV, reaching high-prescribing doctors in Cardiology and Diabetes offices, as well as Healthy Living with HIV.
Physician's Weekly and Health Media Network have also entered into a co-marketing agreement to increase the penetration of Physician's Weekly wallboards (physician-facing) into HMN patient-based offices. This is designed to provide a greater level of understanding about lifestyle and condition-specific topics and more seamless communication between patient and physician.
Digital Point of Care communication is a highly effective way to engage consumers in the doctor's office, when they have health concerns at the forefront of their minds. It helps patients become more aware of issues pertaining to their medical condition, and encourages early detection and disease prevention.
"Health Media Network and Physician's Weekly are like-minded companies that together offer greater choices for physicians and advertisers that need to engage with consumers over relevant medical information. The goal is to empower patients and inform physicians to improve outcomes," said Christopher Culver, CEO of Health Media Network.
"This acquisition is a natural fit. Adding HealthBridge's Patient Education Division to the HMN arsenal will increase reach, and elevate media touchpoints for brands," said Larry Newman, Health Media Network's Chief Operating Officer. "Adding Physician's Weekly to our offering of products and services for practices will be a valuable tool to enhance the physician-patient dialogue and increase practice satisfaction with Health Media Network."
"We will focus our efforts on physician Point of Care communication," said Clay Romweber, President of HealthBridge, "and we are confident that Health Media Network will accelerate the growth of Physician's Weekly and their patient-focused networks by providing insightful, educational content that benefits both physician and patient populations," added Romweber.
About Health Media Network (HMN)
Launched in 2007, Health Media Network (HMN) is the fastest growing digital Point of Care media company in the U.S. providing education and health content in physician waiting rooms through a platform of 25 specialty health television networks. Using the latest digital technology, HMN is able to customize content that provides physicians and marketers with relevant programming to targeted audiences, with the goal of improving healthcare outcomes. HMN reaches more than 55,000 physicians in over 11,000 medical offices and healthcare systems across the country. For more information, please visit Health Media Network at http://www.hmnads.com.