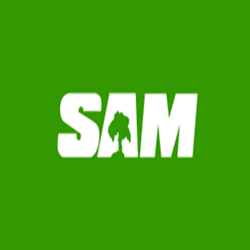 Trees. We need them. And Superior Arbor Management, Inc knows just how to care for them!
Atlanta, GA (PRWEB) April 30, 2015
Superior Arbor Management, Inc (SAM Tree Services) has launched a new, user-friendly website to serve customers in the North Georgia area. This new website provides SAM customers and the general public with the information necessary for proper tree management and also provides valuable advice from a Georgia certified arborist. Website topics include articles related to existing trees during construction, how to protect root zones and how to identify trees to remove within a construction zone. It also covers tree maintenance including identifying hazardous trees, pruning to reduce hazards along with proper mulching techniques. The website can also help the layperson understand the ANSI A-300 Pruning Standards which are the arborist's vernacular.
Other informational topics on the website explain when and how to use an arborist for consultations regarding risk assessment, general care, inventory, and tree removal. Arborist consultation topics include hazard assessments that help clients manage liabilities for insurance and/or litigation purposes. The website also provides a major tool for SAM clients to research tree and shrubbery issues in North Georgia and throughout the southeast.
Owner and Certified Georgia Arborist Tim Costley said, "Our recent rains in North Georgia ended our 5 year drought and revitalized trees; however it also means that many trees have become dangerous due to wet ground conditions and drought weakened root systems. High wind conditions during summer thunder storms can cause these hazardous trees to fall. It is important to have any trees that may threaten a home or business to be checked out by a certified arborist. Our new website provides information about how to identify trees that may become a hazard and how to get the consulting advice you need for these types of problems. SAM has developed this website as a high value knowledge source for our customers to get the information they need about managing their valuable trees and shrubs."
Superior Arbor Management, Inc has provided excellent tree care services to residents and businesses across North Georgia for more than 20 years. With a true passion for trees and their health, S.A.M. is able to diagnose and handle any tree concern one may have for any tree native to Georgia. Their specialties include tree removal, tree pruning and diagnosis and cure for diseases that can spread when not handled properly. S.A.M. experts are highly skilled and can help maintain the health and beauty of natures canopies.
If you would like to learn more about Superior Arbor Management, Inc's offerings or see its new website visit http://www.samtreeservices.com.
Released was submitted by Click Ready Marketing of Georgia.