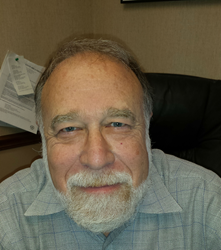 Vienna, VA (PRWEB) May 12, 2014
Dr. Richard Goldin, a periodontist in Vienna and Manassas VA, shares his knowledge, experience, and talents not only with patients at his offices in Vienna and Manassas but also overseas, where he has volunteered his time every February for the past nine years. Participating in a dental and medical mission trip to the Philippines, Dr. Goldin and the team this year treated more than 1,500 children and adults with missing teeth, gum disease, tooth decay, and many other oral problems.
In this most recent visit to the Philippines, Dr. Goldin led a team of seven dental students from the University of Maryland to provide five days of treatments designed primarily to ease pain, target disease, and provide a glimmer of hope for improved oral and overall health of the patients. Children and adults alike came in droves to receive help from the team. Some of the services they provided included repairing cleft palates, oral surgeries, tooth extractions, and placing fillings. It is akin to providing emergency dentistry, as many of the patients come to the team in pain and need immediate relief not otherwise available to them. Many adults with missing teeth had lived for years without any solution to help them eat or live better.
Dr. Goldin has been a periodontist in Vienna for 25 years and in Manassas for 30 years. He states that these trips "affect me and what I feel I have accomplished in my life. It is a great satisfaction to do for and give to other people like this." The experience can be quite transformational for the dental students as well, who are still learning their craft and forming their view of how they can contribute to society overall as well as treat their own patients at home. Last year's trip took Dr. Goldin to one of the poorest areas he has ever been to. He recalls that all of the roads leading to the five towns they traveled to were dirt yet he says that "it was a marvelous experience."
Dr. Goldin's care for others is evidenced by his continued participation in dental mission trips as well as in his caring approach for his own patients at home. Adults with missing teeth, gum disease, or other problems who are in need of a periodontist should schedule a consultation with Dr. Goldin to learn what options they may have for improved periodontal health.
About the Doctor
Richard Goldin, DDS is a periodontist offering personalized dental care for patients in Vienna and Manassas, VA. Dr. Goldin received his certificate in Periodontics from New York University and continues to take education courses. He is the dental director of the Medical Mission of Mercy USA, a medical and dental non-sectarian mission that travels to the Philippines each year. Dr. Goldin offers patients state-of-the-art periodontal care with a gentle and conservative approach. He works hard to ensure each patient receives the care they need without unnecessary procedures or cost and offers a variety of periodontal services, including dental implants, bone grafting, gum grafting, periodontal plastic surgery, sedation, TMJ, bruxism, and osseous surgery. To learn more about his dental services, please visit http://www.richardgoldindds.com and call 703-991-0950.