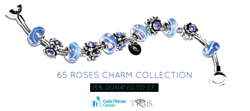 Rather than let either their professional lives or health suffer, the Lavorato brothers decided to break out on their own as entrepreneurs.
Toronto (PRWEB) May 13, 2014
Brothers Mario and Luca Lavorato know the realities of cystic fibrosis; they have lived with it their entire lives. They know all too well how cystic fibrosis (CF) patients need to make peace with the realities of their condition at a heartbreakingly young age. Yet while this cruelty of fate has the potential to discourage, it can also inspire, motivate and serve as a catalyst for great things.
Mario & Luca, 29 and 25 respectively, were born with CF but have strived to never let it slow them down. Cystic fibrosis is a life-threatening genetic disease that primarily affects the lungs and digestive system. An estimated 30,000 children and adults in the United States (70,000 worldwide) have CF. Luca was diagnosed during his mother's pregnancy, while Mario's condition was discovered shortly after birth. However, their story is a happy one; Mario earned a Masters of Architecture from the University of Toronto, while Luca holds a degree in structural engineering from Waterloo University.
Academically successful, the brothers moved into their respective fields, only to find that their rigid schedules left little time and opportunity for their necessary treatments. Those familiar with CF are no strangers to the necessity of constant access to digestive enzymes, regular physiotherapy and daily inhaled antibiotic treatments. Rather than let either their professional lives or health suffer, the Lavorato brothers decided to break out on their own as entrepreneurs.
The brothers are the co-founders of Joseph Nogucci, a design firm based in Toronto, Canada. The company focuses its efforts on jewelry and specialty house wares, designing and retailing a plethora of beautiful bracelet collections and household accessories. The Joseph Nogucci Company also owns the rights to IRIS, a Murano Bead & Charm brand that focuses on lamp work glass designs and silver and crystal charms.
With more than 210,000 Facebook fans and a rapidly growing loyal fan base, Joseph Nogucci has become a household name in fashion jewelry and accessories.
With the help of the Joseph Nogucci Company, the Lavoratos are proudly raising funds for Cystic Fibrosis Canada with 15 percent of all sales of their 65-Roses Collection of beautiful jewelry throughout the month of May for CF awareness.
The bracelet is made up of six blue beads and five blue rose charms strung on a beautiful European serpentine bracelet strand with Joseph Nogucci's patent pending magnetic clasp design. Joseph Nogucci is hosting an IRIS giveaway of five Special Edition Murano Bead & Charm bracelets ($170 value each) on the Joseph Nogucci Facebook page.
For more information on the Cystic Fibrosis Foundation, please visit http://www.cysticfibrosis.ca
For the latest Joseph Nogucci pieces, please visit http://www.josephnogucci.com.
Follow Joseph Nogucci on Facebook and Twitter.
XXX
About Joseph Nogucci:
Founded in 2011, Joseph Nogucci is a design firm based out of Toronto specializing in proprietary designed jewelry. The Nogucci Brand also owns the designs and exclusive rights to both the IRIS brand of beads and charms and Morfologi, a line of 3D printed archi-jewelry. The brand appeals to a young, up and coming demographic with a focus on trend setting design by a team of University of Toronto Architecture graduates. Joseph Nogucci, IRIS and Morfologi represent a design collective dedicated to offering quality, well designed products with an attention to detail, craftsmanship and customer care. Visit shop.josephnogucci.com.