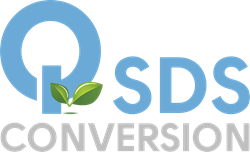 Ann Arbor, MI (PRWEB) May 13, 2014
Quantum Compliance (Quantum) expanded service offerings, providing GHS hazardous materials labels. Customers can obtain labels when signing up for GHS SDS conversion services. Quantum can provide a wide array of label formats, including inner container, pictogram, blank, personalized, laser, and drum labels.
Companies required to comply with GHS modified provisions as specified in 29 CFR 1910.1200, include petro-chemical, pharmaceutical, paints and coatings companies and others involved in chemical manufacturing.
Quantum Managing Director Yiwei Chen states, "The GHS deadline is looming in the not-too-distant future for many companies who have yet to address associated compliance issues, and we want to help make the process as quick and painless as possible for everyone involved. That's why we expanded to offer label creation, so companies can bundle and complete these complementary compliance needs all at once."
Quantum's MSDS-to-SDS conversion is a pay as you go, cost-effective service offering a quick turnaround time, and a meticulous QA process. It provides trade secret confidentiality.
Further information and service quotes are available at http://www.qsdsconversion.com.
About Quantum Compliance
Quantum Compliance EHS software provides Environmental Health and Safety (EH&S) software solutions that help businesses implement and maintain compliant and sustainable EH&S practices.
In addition to software solutions, Quantum provides extensive professional support services, such as MSDS to SDS conversion, training, data entry, software maintenance, implementation consulting, and software customization.