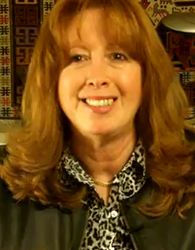 If we want to ensure the success of health facilities or programs like malaria, TB or HIV/AIDS and vaccines, we must have an efficient pharmacy...
Fairfax, VA (PRWEB) May 14, 2014
MIDEGO believes a pharmacy is the heart of a clinic, health center or hospital. If we want to ensure the success of health facilities or programs like malaria, TB or HIV/AIDS and vaccines, we must have an efficient pharmacy that dispenses all the medicines patients (Dr. Elvira Beracochea likes to call them "guests") need when they need them and at a price all can afford. The "7-Day Efficient Pharmacy Manager" online program helps participants develop and implement a successful strategy to improve the management of medicines and other medical supplies for Quality Efficient and Consistent (QEC™) health service delivery in developing countries. The goal is to improve pharmacies so the never run out of medicines again!
Participants work with their personal coach who will help them set QEC™ service deliver goals, standards and procedures that fit their unique situation and help them implement improvements using an effective tool called the "Medicines For ALL Improvement Project."
Here is what the "7-Day Efficient Pharmacy Management Online Program" includes:
*How to start improving your Pharmacy and Medicine Supply today
*How to Identify Opportunities to Improve Pharmacy Management: The Medicines For ALL Project
*How to Deliver Quality Pharmaceutical Services in clinics and hospitals
*How to Get Support for Your Pharmacy
*How to Keep Delivering an Outstanding Pharmaceutical Performance Every Day
*How Well does your "Medicines for All" Project work"
*How to Share Your Pharmacy Success Story.
*How to become a leader in pharmacy management
How The Program Works:
A week is the unit of time to improve a pharmaceutical program, pharmacy or medical store. Participants will work with their coach for 12 weeks so they get into a new routine of achieving improvements every week.
The "7-Day Efficient Pharmacy Program" is designed to help participants succeed no matter what their circumstances or resources. Here is what participants get:
1) They learn to spend about one to two hours of work on the job improving how they work and how their facility works.
2) They learn to apply new knowledge and build on their unique experience and background.
3) Every day for 7 days, they receive a lesson, and an action-oriented email from their personal coach with something to learn and do.
4) They can also sign in and watch videos and download tools and templates from MIDEGO's clients' only site.
5) They work with their personal coach to measure progress milestones and plan daily small and big impact next steps.
6) They also receive weekly coaching for up to 3 months to help them implement more improvements every week.
7) Graduates receive a certificate upon completion of the seven program requirements.
After graduation, they join MIDEGO's Global Health Leaders Institute to network with other leaders and share their improvement story on the "Global Health Leaders Radio Show." In short, they lead their world.
There are a limited number of spaces. The next program starts on June 27, 2014.
See http://www.midego.com/7-day-efficient-pharmacy to register or for more information about MIDEGO's programs.
About Dr. Elvira
Dr. Elvira Beracochea is an international public health consultant and development coach. She coaches health workers to innovate and improve quality of life for their patients. She is the founder, President and CEO of MIDEGO, Inc.
About MIDEGO
Founded in 2005, MIDEGO is a well-established global health consulting company, specialized in professional and organizational effectiveness in the health sector. MIDEGO's mission is to help countries exceed the Millennium Development Goals, hence the name of the company. MIDEGO helps clients improve how they work and save more lives while advancing in their careers. MIDEGO also works with partners to create and implement effective and efficient organizational health development strategies that are led by empowered local leaders. MIDEGO's online training and coaching programs help health professionals realize their career mission by leading the kind of changes they know they need to bring about in their countries. Find out more at http://www.midego.com.