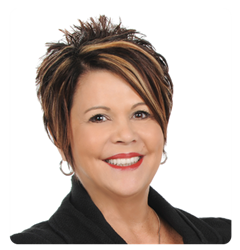 Irvine, CA (PRWEB) May 13, 2014
Tangut USA is pleased to announce the signing of a new National Sales Agreement with Denise Whitney, Ph.D. and The Creative Innovations team. Whitney will act as the National Sales Manager for the Irvine-based manufacturer of Tibetan Organic dietary supplements targeting natural immunity, anti-aging, heart health, memory, and overall wellness.
Ms. Whitney, Ph.D. has worked in the natural products and health food industries for over 35 years and has a strong aptitude for successfully bringing unique and innovative products to market.
"We've spent the last year focusing on distributor networks and product placement in some amazing stores throughout the country. With Denise on board, we are now prepared to exponentially increase product placement in 2014," said Tuan Pham, Director of Tangut. "We look forward to having Denise as part of the team. Her expertise, passion and understanding of the natural products industry make Denise a perfect fit for Tangut and our mission."
"I'm honored to be a part of the Tangut team. I consider it a privilege to be associated with a company I find to be ethical, of high integrity, and using a manufacture method beyond the highest standard.", said Whitney. "I look forward to educating the industry, and boosting awareness, about our Tibetan organic line".
About Tangut USA Corporation
Tangut USA is a research-based company that develops innovative health solutions using the purest, most nutrient-rich ingredients found in nature. Its products are made with plants from its wholly-owned, 10,000-acre farm in the pollution-free Tibetan Plateau, the purest organic source in the world. The company has more than 23 years of experience in the health industry and its award-winning experts are recognized worldwide, sharing Tangut's philosophy of using creative and sustainable solutions to face today's health challenges and discover new opportunities for tomorrow. For more information about Tangut USA, please call 949-529-2829 or visit http://www.tangutusa.com.