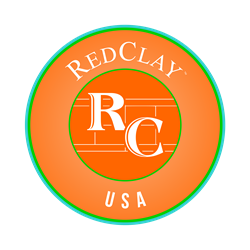 redclayclub.com
Harbor Springs, MI (PRWEB) May 14, 2014
RedClay USA announces the upcoming web launch of its new RedClay Club (RCC) on May 25th during the French Open grand slam tournament, the world's premier redclay event. RedClay USA is touting the RCC as the new public face for its RedClay Initiative.
RedClayClub.com is where members can universally connect over redclay tennis and culture, still very new to America. A limited number of Founding Memberships and Official Sponsorships are available.
The RCC will serve to highlight the sport's social atmosphere and marketing needs of its members and sponsors.
The RCC unifies those enthralled by the simplicity and natural beauty of the "red dirt". Redclay is a European staple of sport and society. It's now being heavily marketed for widespread use in the U.S. by the RedClay Initiative.
As the initial gathering point for all members, sponsors and patrons, the RCC expands the current face of the RedClay Initiative by promoting both camaraderie and business elements between the various RCC member clubs and resorts.
RCUSA CEO Brian Osterberg states, "The RedClay Club will bring together like-minded people from around the globe, as if playing on or sitting around Court Philippe Chatrier in Paris."
"We're encouraging everyone to consider joining our growing popular RC movement. Help make natural redclay tennis courts within the reach of most people across America. We're a grassroots effort growing incrementally at clubs, resorts and schools already. And perhaps even a Larry Ellison or Ion Tiriac type patron would help make redclay commonplace across the USA. We've started club by club, working towards a RedClay Stadium/Studio complex for RCTV. The USTA is being supportive of our two-year old RC initiative as well," says Osterberg.
"Now, with our innovative European partners, Sportas and Viacor, we're confident the newly developed TF RedClay Court Systems that require 90% less maintenance and water than normal clay courts, can be easily adopted into American sporting/social culture," says Osterberg.
Alex Vuga, Director of Tennis Marketing at Viacor GmbH of Germany states, "I'm pleased we've partnered with RCUSA, Sportas GmbH and the new RedClayClub to offer exclusive proprietary and very affordable RedClay tennis courts to America."
RCC members can mix with other members and tennis figures who also want to see RedClay grow in America. Members will have access to specialized tennis news and commentary, social-niche networking and products including Sunset RedClay™ clothing, gear, accessories, etc.
RCUSA LLC, of Michigan, consults clubs, organizations and resorts in adding RedClay tennis assets, mixing financial involvement from sponsors and tennis patrons.