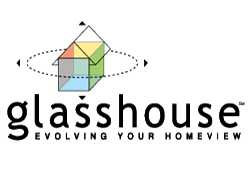 The new Austin showroom allows Glasshouse to work with local homeowners, designers, and architects more easily and on any budget.
Austin, Texas (PRWEB) May 14, 2014
Glasshouse Products of Dallas, TX has announced the opening of their new showroom in Austin, TX. The North Austin showroom will house Glasshouse products and sales team in a move the owners believe to be a great fit for the Tech Ridge neighborhood.
Glasshouse Products expanded their business to Austin, TX in July 2013. After doing business from Dallas for the Austin area, Glasshouse opened a new office near Barton Creek to provide better service to the capitol city. In September 2013, Glasshouse acquired long-standing local company, Renaissance Glass, adding 40 years of local expertise to their new local office.
The expansion to Austin allowed Glasshouse President Tim King to provide their unique, quality products to the Austin area more efficiently. The move allowed Glasshouse to work with local homeowners, designers, and architects more easily and on any budget.
The new 7,000-square-foot location will house a 1,800-square-foot showroom. The showroom will include displays of sample Glasshouse products, as well as insights into the various challenges Glasshouse is able to tackle in the architectural glass field. Glasshouse representatives feel the location provides easy access for customers and vendors, with ample parking and close proximity to major Austin highways.
"After spending the last year looking for the perfect location for our customers and employees," says president Tim King, "it is great to finally have an Austin home to showcase all of the products that make Glasshouse so unique."
About Glasshouse Products
Glasshouse was started in 2002 and is a full-service glass company providing both residential and commercial glass in the Dallas area. The Glasshouse team has decades of combined experience and offers clients innovative, professional and technical expertise for their glass needs. From estimating and measuring, to fabrication and installation, the Glasshouse team is a one-stop shop for glass projects in the Austin area.
For more information on Glasshouse Products or their new Austin Showroom:
Susan King, Vice President
600 Center Ridge Dr, Suite 500
Austin, TX 78753
susan(at)glasshouseproducts(dot)com
512-634-8400