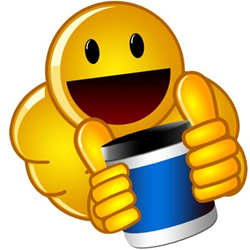 The average user saves more than 35% on an order
San Francisco, CA (PRWEB) June 10, 2014
SupplementsBuddy.com is a free online price comparison service to help bodybuilders and fitness enthusiasts save money on supplements.
Bodybuilding requires a great deal of hard work and commitment. Eating huge amounts of food coupled with gym membership can be costly. When fitness enthusiasts add dietary supplements on top of that, they are adding a substantial amount to their monthly expenses.
SupplementsBuddy.com was created for bodybuilders, weightlifters, athletes, dieters, and health-conscious individuals who want to save money on supplements. Most people have a hard time determining where to find the lowest supplement prices online and could save on average 35% on their supplements.
SupplementsBuddy.com does the hard job for them and gives out the top 3 cheapest online supplements retailers for any product or supplement bundle you wish to purchase.
Users can browse products by categories such as protein powders, creatine, fat burners, pre workouts, testosterone boosters, amino acids and many more! They can also leave ratings, reviews and participate in active discussions on supplements!
The site is extremely easy to use, with the supplements price comparison tool located directly on the home page. Visitors can build a bundle of supplements and find the lowest prices online.
The site contains the entire product lines of top brands such as Optimum Nutrition, BSN, Universal Nutrition, Cytosport, Prolab, Gaspari Nutrition, Muscle Pharm and MuscleTech, along with additional products from NOW Foods, Scivation, and others. More brands and products are added weekly to keep you informed on all the latest deals on supplements.
A spokesperson of the site said, "The vitamins and supplements that bodybuilders need to achieve the best results can be extremely expensive. When starting to compare supplements prices on different online stores, it gets frustrating going back and forth to find the best deals on supplements AND you lose about 15 -20 minutes browsing each sites. After all, bodybuilders are already putting a huge amount of work at the gym to get gains in muscle. They shouldn't have to waste time or money finding their favorite supplements at a lower price. We believe we are the best site for supplements price comparison online and the very first to allow users to build supplements bundle and find the lowest prices."
SupplementsBuddy.com partners with only the best online stores with the finest customer service, including Bodybuilding.com, MuscleAndStrength, AllStarHealth, A1Supplements, ProSource and many more trusted websites.
About SupplementsBuddy.com
SupplementsBuddy.com.com is a free online price comparison website, rating and review system with discussion boards and a community dedicated to supplements and sports nutrition. The average user saves more than 35% on an order!
For more details, visit http://www.SupplementsBuddy.com.