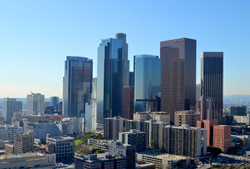 Boston, MA (PRWEB) May 13, 2014
Igloo.com, a leading broker of ultra premium domain names and websites, announced today that City.com has been listed exclusively for sale with their firm. Highly marketable and easy to remember, City.com offers a unique branding opportunity for a new or established company to capitalize on a universally recognized word included in nearly 200 Million Google searches each month.
The most important decision a business owner can make when establishing an online presence is choosing the right domain name. Domain names are used to establish a unique identity on the Internet and businesses should take careful consideration when making their choice. A name like City.com provides instant credibility to an existing company looking to shorten their brand, or to a new company leveraging the dynamic nature of this powerful domain name.
Given proper execution and utilization of the asset's full potential, the new owner of City.com is perfectly positioned to become the true leader in any given industry. Good branding will make your domain name memorable, but a memorable domain name will make your brand unforgettable.
"It's not common for a domain of this caliber to become available, especially one that has never before been utilized in any major initiative, " said Tessa Holcomb, CEO of Igloo.com. "City.com not only offers the new owner the ability to start with a clean slate ready for maximum development, but provides built-in asset protection on the buyer's upfront investment as names like City.com only appreciate in value over time."
For additional information or offer guidelines on City.com, please contact Holly Griesel directly at +1 508 689 9569, ext. 803 or Holly@igloo.com.
About Igloo.com
Igloo.com assists both businesses and domain owners in the overall planning and execution of their domain strategy. We specialize in domain acquisitions, branding needs, and sales for our clients and help companies stake their claim online, rebrand, or simply acquire descriptive domain names to help set them apart from their competition. With over $100 million in domain and website transactions behind us, Igloo's results oriented team is unparalleled in experience, knowledge and most importantly, results.