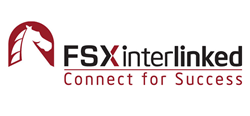 (PRWEB) May 12, 2014
FSXinterlinked President, recently announced that their next event will be held at the Ritz Carlton in Fort Lauderdale, Florida, May 21-23.
"Our upcomoning event will be held at the Ritz Carlton, Fort Lauderdale, May 21-23, 2014 and it's looking like we're going to book another full house! This event brings together growth companies, broker dealers and investment professionals in one room, for a meeting of minds that's guaranteed to be one of the hottest networking events in the investing world this year," Delray Wannemcaher stated.
The upcoming FSXinterlinked event is one of the most anticipated investment events of 2014. Attendees will gather to meet dozens of industry leaders, network and hear presentations from these exciting new opportunities, and learn new ways to raise capital in 2014.
At the FSXinterlinked Dallas Conference three well known securities attorneys fielded questions for over an hour on the changes caused by the JOBS act. "Due to its overwhelming response we are planning this again for the May 21st –May 23rd meeting," said Delray Wannemacher.
In addition FSXinterlinked will have a special segment from FINRA Small Firm Board Member Ken Norensberg on the advertising requirements and checklists of anyone thinking of taking advantage of the latest 506 provisions. Ken has more than 15 years' experience representing Broker-Dealers and is an expert in FINRA, SEC and State Regulations.
Event highlights will include:
*FINRA Board of Governors Member Ken Norensberg
*Panel discussion with Mr. Norensberg as well as attorneys Rob Kaplan and Rick Nummi.
*Connecting with exciting investment opportunities
*Connecting with some of the nation's most active BD's and funding sources.
*Enjoying a 5 star resort while getting a great ROI.
———————————————————————————————————————–
About FSXinterlinked Investment Conference
FSXinterlinked is the premier investment conference organization in the United States. Founded as Financial Services Exchange (FSX) in 1983, it is one of the longest standing and most trusted investment conferences in the country for Broker Dealers and financial professionals. For more information about our organization please go to http://www.FSXinterlinked.com/.
Safe Harbor Statement
This press release may contain information that constitutes forward-looking statements made pursuant to the safe harbor provisions of the Private Securities Litigation Reform Act of 1995. All statements, trends, analysis, and other information contained in this press release, including words such as "anticipate," "believe," "plan," "estimate," "expect," "intend," and other similar expressions of opinion, constitute forward-looking statements. Any such forward-looking statements involve risks and uncertainties that could cause actual results to differ materially from any future results described within the forward-looking statements. Risk factors that could contribute to such differences include those matters more fully disclosed in the Company's reports filed with the Securities and Exchange Commission. The forward-looking information provided herein represents the Company's estimates as of the date of the press release, and subsequent events and developments may cause the Company's estimates to change. The Company specifically disclaims any obligation to update the forward-looking information in the future. Therefore, this forward-looking information should not be relied upon as representing the Company's estimates of its future financial performance as of any date subsequent to the date of this press release.