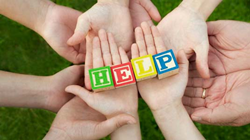 There is peace in knowing we have begun the healing process
Statesboro, GA (PRWEB) May 14, 2014
Willingway is excited to announce the launch of their new Family Workshop. The Willingway Family Workshop will offer understanding, healing and hope for those affected by the disease of addiction. The four day comprehensive workshop located at the Willingway facility in Statesboro, GA will provide extensive education on the disease of addiction, experiences in hope, family tools for recovery, family counseling, and continued care planning for family members and loved ones whose lives have been impacted by alcoholism and drug addiction.
The Willingway Family Workshop participants will learn how to initiate positive changes in their lives, which will encourage healing and a foundation for the recovery process. They will gain an understanding of how accepting too much responsibility for the addict/alcoholic has not only caused pain and chaos in their own lives, but can be a barrier to their loved one's recovery.
The Willingway Family Workshop is scheduled regularly throughout the year. Please contact a Willingway Admissions Coordinator at 800.242.9455 for a workshop schedule and to check availability. You may also visit http://www.willingway.com/family-workshop for more information.
About Willingway:
For over 40 years, Willingway's focus has been saving the lives of people with alcohol and drug problems. A nationally-recognized alcohol and drug addiction treatment program, featuring private rooms, Willingway promotes a lifelong continuing recovery program so that patients may enjoy a life of sobriety and success. Delivering patients and families the highest quality addiction treatment care with dignity, compassion and respect is the mission.