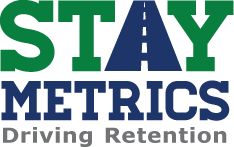 It's as if these carriers know they have a good thing going but are driven to improve.
South Bend, IN (PRWEB) May 13, 2014
Tim Hindes, CEO of Stay Metrics, recently stated that he is very pleased to see Boyd Brothers Transportation, Inc., WTI Transport and Western Dairy Transport, LLC get started with the company's driver retention platform in the same quarter. All three carriers have a culture that is centered on the driver's experience as well as all having a high degree of care and consideration for their drivers. We fully expect the driver feedback and analytics from that will affirm, to each carrier, the aspects of their culture driving employee satisfaction. Hindes believes they will leverage those findings, creating an even happier driver base. Stay Metrics is pleased to have Western Dairy come onboard as a benchmark in their respective sector. Additionally, Stay Metrics is happy to have Boyd and WTI join a growing list of very respected open deck carriers on the program.
Hindes says that Stay Metrics sees the strongest interest from carriers that typically have good cultures and very good retention. "It's as if these carriers know they have a good thing going but are driven to improve," Hindes added.
Tres Parker, VP of Operations of Boyd Brothers, said they are interested in using the Stay Metrics Platform to reinforce the message to their drivers that they are indeed respected and appreciated for the work they do. In addition, Dave Shelton, CEO of Western Dairy, says that rewarding their drivers and soliciting their opinions just make sense. "The Stay Metrics Platform gives us a very easy and effective way to engage our drivers," Shelton said. Lastly, Rendy Taylor, President of WTI, stated, "The Stay Metrics program is an outstanding way to reward drivers for their professionalism and show appreciation for their hard work. One of the attractive features of Stay Metrics is the 7-day and 45-day surveys. These surveys give us real time information and align with our approach of staying close to our drivers."
About Stay Metrics
Stay Metrics is a driver rewards and recognition program combined with a survey system customized for each carrier. It is proven to improve driver retention and performance and to modify behavior in the organization.