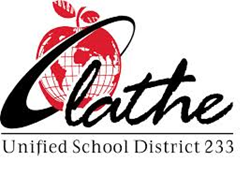 Two years ago, we had 79 athletic contests rained out in the spring........If we had Shaw Sports Turf fields then, none of that would have happened.
Olathe, Kansas (PRWEB) May 13, 2014
The Olathe Unified School District is involved in a major project that will see the addition of some 800,000 square feet of Shaw Sports Turf.
The district, which is the second largest in Kansas and has nearly 29,000 students, has four high schools that use athletic facilities at the Olathe District Activities Center (ODAC) and the College Boulevard Activities Center (CBAC).
Olathe East, Olathe North, Olathe South, and Olathe Northwest will now use the synthetic turf fields for practice and competition. A fifth, yet-to-be-named high school will open in 2017 and will also utilize these facilities.
There will be two football fields, which can also accommodate soccer, two soccer fields, four softball fields, and four baseball infields/foul areas.
There were several reasons the school system has made the change to Shaw Sports Turf.
"We live in a climate that keeps you guessing," said Lane Green, Athletic Director for the district. "Two years ago, we had 79 athletic contests rained out in the spring. We also had a year in which we had torrential rains the day of the first football game, and our fields were ruined for the season. If we had Shaw Sports Turf fields then, none of that would have happened."
Green also cited the fact that Olathe is in a transition zone for different grass types, leaving the area with no ideal natural playing surface. Additionally, Olathe schools are among the last 6A schools that do not play football on a synthetic turf surface.
The fields also provide the opportunity to add revenue streams through rental agreements. The addition of Shaw Sports Turf has also paid off for non-turf teams, as well.
One of the stadiums does not have a track, so it has enabled them to provide enough turf for a full soccer field. That, in turn, has allowed them to convert a field previously used for soccer to a 12-court tennis facility.
Community support has been widespread. The project is being paid for with a bond issue which was approved by nearly 79% of voters.
"We chose Shaw Sports Turf because of the company's reputation and because they make outstanding turf," said Green. "They have provided us with a top quality product that is competitively priced."
The football and soccer fields will utilize Shaw Sports Turf's Legion product. Legion is a combination of high-performance monofilament fibers and a durable slit film fiber. The slit film fiber is a workhorse which will handle the workload, while the monofilament provides a more resilient surface that enhances performance characteristics. The Legion system is also used on the game and practice fields at Vanderbilt University.
The softball and baseball fields will utilize the TruHop system. TruHop was designed with the help of former Atlanta Braves pitcher John Smoltz. Its revolutionary design mirrors the real thing in terms of playability and performance, yet provides durability that natural grass can't rival.
"This is one of the largest synthetic turf projects ever undertaken by a school district," said Nathan Henderson, Territory Manager for Shaw Sports Turf. "That they selected our systems to meet their athletic needs says a great deal and it's something we are very proud of."
Construction on the projects is underway and turf will be installed over the course of the summer.
About Shaw Sports Turf
A wholly-owned subsidiary of Berkshire Hathaway Inc., Shaw Industries is a full flooring provider to the residential and commercial markets. Shaw supplies carpet, hardwood, laminate, resilient, and tile/ stone flooring products, as well as synthetic turf. Shaw Sports Turf is one of the leading synthetic turf companies in North America and has represented quality and innovation for more than two decades with over 1,500 successful installations, including an impressive list of high-profile field installations. For more information, please visit http://www.shawsportsturf.com, call 866-703-4004 or find us on Facebook.