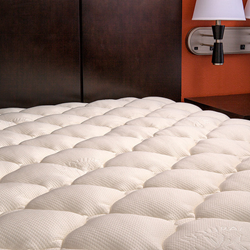 We began selling bamboo products in late 2013 and they have quickly become some of our best-selling, best reviewed and most sought-after items since then
Evansville, IN (PRWEB) May 13, 2014
ExceptionalSheets.com is announcing their 25% off week-long sale on their entire Bamboo Product Line. The company wanted to focus on these products that can help keep customers cool on the warm evenings that go along with the new season.
The E-commerce luxury bedding and bath company is offering 25% off of all of these products to introduce current and new customers to the advantages that bamboo products offer. The company has offered a weekly deal since early April and wanted to set aside one week to feature this new and best-selling segment of their product selection.
"We began selling bamboo products in late 2013 and they have quickly become some of our best-selling, best reviewed and most sought-after items since then," said Kyle Schmidt, Business Development Associate for ExceptionalSheets.com. "We decided that the best way to introduce our customers to the comfort, longevity and luxury of our bamboo products was to give them a chance to save big in the process," he said.
The list of bamboo products includes the Bamboo Plush Mattress Pad, Ultra Soft Bamboo Sheet Sets and the company's Ultra Soft Bamboo Towel Sets. The sheet sets and the mattress pad being offered by Exceptional Sheets are perfect for customers who tend to get overly warm at night because of the natural breathability of bamboo. The sheets are known to be beneficial for people who tend to sweat in their sleep as well, which is because they possess natural wicking properties that absorb moisture better than most normal cotton products.
"For anyone who has ever had trouble sleeping because they get too warm at night, our bamboo mattress pads and sheets are the perfect remedy," said Schmidt. "These products can can cool the hottest sleeper off with their excellent breathability and can give many people a chance at good sleep without extreme air-conditioning bills this summer."
The featured bamboo towels are made from a blend of rayon from Bamboo and combed cotton which allow them to absorb moisture quickly and provide a soft, plush feel. The towels come in 6-piece sets, which consist of two bath towels, two face towels and two hand towels.
Customers will just need to use the code BAMBOO514 at checkout on the company's website after adding any or all of the bamboo products to their online shopping cart.
About ExceptionalSheets.com
Exceptional Sheets is an American Veteran owned company out of Evansville, Indiana and features Egyptian cotton sheet sets, mattress pads, duvet covers, comforters, pillows and pillow cases. Daily deals are featured each day of the week for those customers interested in the lowest possible prices on the finest luxury linens in the world. To take advantage of daily offers, current or future customers should visit their website or call the customer support line at 1-800-977-7433.