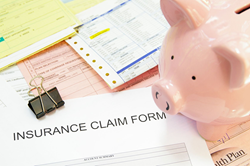 We made a conscious effort to ensure that our solutions were ready to meet our customers needs both now and in the future.
Columbus, Ohio (PRWEB) May 14, 2014
Executive Revenue Solutions, the Columbus, Ohio based medical billing company has its customers ready to go for the ICD-10 conversion. As you may or may not know, the Centers for Medicare & Medicaid Services will be upgraded to a new billing standard called ICD-10 sometime in 2015. The conversion was originally scheduled for October this year, but was recently delayed by the U.S. Government. This will replace the ICD-9 codes that are currently used to report medical diagnoses and inpatient procedures. This conversion will impact every healthcare provide in the nation who wishes to submit claims for reimbursement to insurance. Technically, anyone covered under the Health Insurance Portability Accountability Act (HIPAA) must comply with ICD-10.
Executive Revenue Solutions has converted their customers to systems that are fully ICD-10 compliant. In addition, all of the billing solutions that they offer are also compliant and ready to go. "We made a conscious effort to ensure that our solutions were ready to meet our customers needs both now and in the future," said Wendy Bruno, the President of Executive Revenue Solutions. "Billing is the lifeblood of a practice, we wanted to make sure that our clients did not experience any delays due to ICD-10," she said.
Another advantage to using ERS to outsource your billing is that they do not charge customers for system upgrades. "Our systems are modern, HIPAA compliant, cloud based systems that are always up to date," said Bruno. "With some of the older, server and PC based systems, you have to pay thousands to get the latest software updates. Not so with ERS. We will never charge our customers for system updates, and there is zero cost for hardware," she continued. All of the systems, including Electronic Medical Records (EMR) systems, that ERS offers can be accessed across multiple systems and platforms. A list of supported platforms and devices includes both Windows and MACs as well as Android and IOS devices.
The ICD-10 conversion is a huge conversion. The goal of moving to the new standards is to provide more detailed health care data on the procedures and diagnoses that doctors are providing. "It is definitely better to be in front of the ICD-10 curve than behind it," said Bruno. "By choosing Executive Revenue Solutions to handle your billing, you are eliminating a huge headache from your practice," she said. One thing is for sure, ICD-10 will eventually be a reality. Providers who are prepared will definitely be in a better position than those who are not.