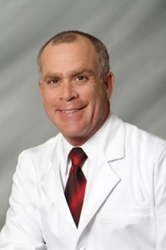 During Skin Cancer Awareness Month, I encourage everyone to take the necessary steps to protect themselves and their families against skin cancer.
San Diego, CA (PRWEB) May 13, 2014
In a recent news segment, Dr. Mitchel Goldman, board-certified dermatologist and President of the American Society for Dermatologic Surgery (representing over 5,800 dermatologists in the USA), discussed the important facts surrounding Skin Cancer Awareness Month which occurs every May. As the most common form of cancer in the United States, skin cancer is diagnosed in more than 2 million people each year. During Skin Cancer Awareness Month, dermatologists like Dr. Goldman seek to educate the public on the dangers of skin cancer and what they can do to protect themselves against the damaging effects of the sun.
"It is crucial that people understand the seriousness of skin cancer, particularly melanoma. Melanoma is one of the fastest growing cancers in the country and claims the life of one American every hour," explained Dr. Goldman.
Experts like Dr. Goldman encourage people to conduct regular self-examination to check for signs of skin cancer. Referred to as the A,B,C,D, and Es of Melanoma, these five signs of skin irregularities can help you detect skin cancer. See a board-certified dermatologist if you notice any of the following characteristics of a mole or growth:
A- asymmetrical (uneven) shape
B- borders that are irregular
C- color that varies from one area to another
D- diameter larger than a pencil eraser. If you notice an area that fits one of these descriptions, consult your dermatologic surgeon.
E- evolving is any change in size, shape, color, elevation, or another trait, or any new symptom such as bleeding, itching or crusting points to danger.
"In addition to routine self-examinations, it is import to schedule annual skin cancer screenings with your local dermatologist. When detected early, most forms of skin cancer are completely treatable. With new laser technologies such as Photodynamic Therapy, we are able to safely and effectively treat skin cancer and pre-cancerous lesions," said Dr. Goldman, whose practice is offering free skin cancer screenings during the month of May.
According to Dr. Goldman, there are several easy ways that people can reduce the risk of skin cancer. Most importantly, wear sunscreen year-round for protection against harmful rays from the sun. Avoiding long periods in the sun, staying away from tanning beds, and being careful around reflective surfaces such as water, snow, and sand can also decrease the likelihood of skin cancer.
"Many people underestimate the severity of skin cancer. During Skin Cancer Awareness Month, I encourage everyone to take the necessary steps to protect themselves and their families against skin cancer," stated Dr. Goldman.
To schedule your FREE skin cancer screening in the month of May, call Cosmetic Laser Dermatology at 858-657-1002.
Mitchel P. Goldman, MD, is a board certified dermatologist and Diplomate of the American Board of Cosmetic Surgery with a distinctive insight into the performance of both aesthetic and medically necessary dermatologic treatments. As President of the American Society of Dermatologic Surgery and director of the landmark Goldman, Butterwick, Fitzpatrick, Groff & Fabi: Cosmetic Laser Dermatology center in San Diego, Dr. Goldman strives to produce excellent patient care while utilizing the most advanced non-surgical and minimally invasive treatments available.