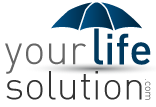 Chicago, IL (PRWEB) May 13, 2014
Eric Smith, the founder of YourLifeSolution.com, is today vowing to abstain from drinking until achieving a 7-figure income. "I've set the lofty goal of achieving a seven-figure income by the age of 35. As of now, I know almost exactly what it will take to accomplish this goal, and I have 6 years to do so. I went almost all of 2012 without drinking and I feel like this is a positive step to take in my life right now. I've chosen to announce this publicly, largely as a way to hold myself accountable", said Eric Smith. The independent agent believes that not drinking will make him far more productive in the coming years and will vastly increase the rate at which he save and invest money in the short run.
YourLifeSolution.com intends to develop numerous resources within their website to encourage and promote healthy lifestyles. "While I can place life insurance on virtually anyone regardless of their lifestyle or health conditions, it's only logical to try to market to healthiest and most well off", said Eric Smith.
Consumers interested in viewing their own instant life insurance quotes are encouraged to visit YourLifeSolution.com, or call Eric Smith at 773.431.1457.