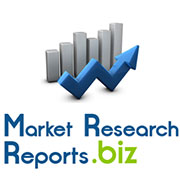 Nanocoatings The Global Market To 2024
(PRWEB) May 13, 2014
Future Markets, Inc., in conjunction with Nanotech Magazine, has published a comprehensive market analysis thus far on the growing Nanocoatings sector. Presented in a graphical format, this fully updated report provides and easily readable and succinct guide to nanocoatings, their application and markets thereof. Nanotechnology is a key driver for new and innovative coating applications and nanocoatings have shown substantial growth in recent years. The nanocoatings industry is conservatively estimated to be $2billion in 2012, growing to over $8 billion by 2024. In the coating sector, high transparency, new functionalities and high-quality performance are increasingly important requirements. The key element that nanostructured coatings provide however is protection-from ice, pollutant, UV, fire, heat, bacteria, marine life, touch and corrosion. These factors cost global industry billions in maintenance, loss and downtime each year and can pose a significant public health hazard. For example, direct corrosion costs account for 3-4% of a country's GDP worldwide.Nanocoatings can significantly increase the cost/benefit ratio of products, providing cost effective solutions and improved performances. Moreover, nanomaterials lead to new functionalities, completely innovative characteristics and the possibility to achieve multifunctional coatings and smart coatings.
Browse Full Report With TOC:
http://www.marketresearchreports.biz/analysis-details/nanocoatings-the-global-market-to-2024
Main market drivers are as follows:
constantly increasing requirements on the performance of protective coatings
rising cost awareness
increasing environmental attention related to the reduction of solvent content
growing application of surface tolerant protective coatings systems or coatings providing universal adhesion
replacement of toxic inhibitors
Exceptional properties
Thin films, nanoscale coatings and nanostructured surfaces are widely applied in different industry sectors and provide prime examples of how nanotechnology can improve or disrupt the existing technology sectors or create new ones. Nanocoatings display significant performance advantages over traditional coatings as well as being more cost-effective in the medium- to long-term. Properties such as anti-microbialism, product longevity, thermal insulation, gloss retention, dirt and water repellency, hardness, corrosion resistance, flame retardancy, ultraviolet radiation stability, improved energy efficiency, anti-graffiti, self-cleaning, moisture absorbing, gloss retention and chemical and mechanical properties are improved significantly using nanostructured materials.
To Download Full Report With TOC:
http://www.marketresearchreports.biz/sample/sample/197487
Global revenues
The global coatings market is estimated at over $95 billion in 2012. Global commercial and manufacturing institutions are turning to nanocoating technologies to further enhance current commercial products or add completely new properties to existing technology. Automotive, construction, polymer, solar, glass, oil and gas organizations understand that nanocomposite-based coatings offer significant product performance and cost-saving advantages.
Asian market growing
The market will be driven by increased demand in the Asian and developing countries markets. The Chinese market is growing rapidly and photocatalytic TiO2 nanoparticles for self-cleaning and deodorizing effect are in strong demand in the rest of Asia. These coatings represent a $900 million plus market in Japan alone. There is strong government support for nanotechnology in these regions and a large number of multi-nationals and innovative companies developing products and processes based on nanoparticles. the coating sector, high transparency and new functionalities and high-quality performance are increasingly important requirements and nanomaterials are being increasingly exploited to meet these needs.
Report contents
Nanomaterials utilized in coatings and films including graphene, carbon nanotubes, nano-SiO2, nano silver, nano-TiO2, nano-ZnO, dendrimers etc.
Market structure and revenues
Key end user markets including energy, aerospace, automotive, textiles, biomedical, marine, exteriors, interiors, electronics & optics
Over 200 company profiles
To Read More Reports With TOC:
http://www.marketresearchreports.biz/analysis/197487
Table Of Contents
1 Executive Summary
2 Report Methodology
3 Introduction
4 Anti-Fingerprint Nanocoatings
5 Anti-Microbial Nanocoatings
6 Anti-Corrosion Nanocoatings
7 Abrasion And Wear Resistant Nanocoatings
8 Anti Fouling And Easy To Clean Nanocoatings
9 Self Cleaning (Bionic) Nanocoatings
10 Self Cleaning (Photocatalytic) Nanocoatings
11 UV-Resi Stant Nanocoatings
12 Anti-Icing Nanocoatings
13 Thermal Barrier And Flame Retardant Nanocoatings
14 Conductive Nanocoatings
15 Graphene In Coatings
16 Carbon Nanotubes In Coatings
17 Nano-Silicon Dioxide In Coatings
18 Nanosilver In Coatings
Latest Reports:
Global Magnetic Powder Industry 2014 Market Research Report
Browse Full Report With TOC:
http://www.marketresearchreports.biz/analysis-details/global-magnetic-powder-industry-2014-market-research-report
2014 Market Research Report on Global Magnetic Powder Industry was a professional and depth research report on Global Magnetic Powder industry that you would know the world's major regional market conditions of Magnetic Powder industry, the main region including North American, Europe and Asia etc, and the main country including United States, Germany, Japan and China, etc.
The report firstly introduced Magnetic Powder basic information including Magnetic Powder definition classification application and industry chain overview; Magnetic Powder industry policy and plan, Magnetic Powder product specification, manufacturing process, cost structure etc. Then we deeply analyzed the world's main region market conditions that including the product price, profit, capacity, production, capacity utilization, supply, demand and industry growth rate etc.
In the end, the report introduced Magnetic Powder new project SWOT analysis, investment feasibility analysis, and investment return analysis and Global Magnetic Powder industry.
To Download Full Report With TOC:
http://www.marketresearchreports.biz/sample/sample/197223
In a word, it was a depth research report on Global Magnetic Powder industry. And thanks to the support and assistance from Magnetic Powder industry chain related technical experts and marketing experts during Research Team survey and interviews.
The report including six parts, the first part mainly introduced the product basic information; the second parts mainly analyzed the Asia Magnetic Powder industry; the third part mainly analyzed the North American Magnetic Powder industry; the fourth part mainly analyzed the Europe Magnetic Powder industry; the fifth part mainly analyzed the market entry and investment feasibility; the sixth part was the report conclusion chapter.
Phenolic Resins Market For Wood-Adhesives, Molding Compounds, Laminates, Insulation And Other Applications - Global Industry Analysis, Size, Share, Growth,Trends And Forecast, 2013 - 2019
Browse Full Report With TOC: http://www.marketresearchreports.biz/analysis-details/phenolic-resins-resol-novolac-and-others-market-for-wood-adhesives-molding-compounds-laminates-insulation-and-other-applications-global-industry-analysis-size-share-growthtrends-and-forecast-2013-2019
The report analyses the phenolic resins market. For an insightful understanding, analysis and forecast have been provided for the time period ranging from 2013 to 2019. The forecasts are on the basis of volume (kilo tons) and revenue (USD million) for both global and regional level. In-depth analysis of the various factors driving and restraining growth of the phenolic resins industry has been included. A thorough analysis of the prevailing and expected growth opportunities in the industry has been included for decision-making.
The value chain analysis comprises of a detailed evaluation of the roles of various entities involved in the phenolic resins industry from raw material suppliers to the end users. In addition, Porter's five forces model has been used to determine the degree of competition in the industry during the forecast period. Furthermore, market attractiveness analysis has been done to analyze which application segments are expected to be lucrative during the forecast period on the basis of their market size and growth rate.
To Download Full Report With TOC:
http://www.marketresearchreports.biz/sample/sample/197462
The phenolic resins market has been segmented on the basis of product and application. The segments have been analyzed and forecast for a time period ranging from 2013 to 2019. The forecast is on the basis of volume (kilo tons) and revenue (USD million) for both regional and global level based on current and expected trends of the industry. Geographically, the market has been segmented into North America, Europe, Asia Pacific and Rest of the World (RoW), and the demand has been analyzed and forecast based on current trends for a period of six years, ranging from 2013 to 2019.
Phenolic Resins Market: Product Segment Analysis
Resol resins
Novolac resins
Others (Bio-phenolic resins, cresol novolac, formaldehyde-free phenolic resins etc.)
Phenolic Resins Market: Application Analysis
Wood-adhesives
Molding compounds
Laminates
Insulation
Others (Abrasives, friction materials, etc.)
About Us:
MarketResearchReports.Biz is the most comprehensive collection of market research reports. MarketResearchReports.Biz services are specially designed to save time and money for our clients. We are a one stop solution for all your research needs, our main offerings are syndicated research reports, custom research, subscription access and consulting services. We serve all sizes and types of companies spanning across various industries. Visit: http://www.marketresearchreports.biz/.