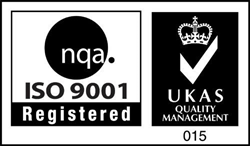 Managing business activities to consistently achieve customer satisfaction.
Ware, Hertfordshire (PRWEB UK) 13 May 2014
Weblight specialist lighting solutions has been re-awarded successful compliance with ISO 9001:2008, the International Standard for Quality Management Systems (QMS). This quality management system provides Weblight with a set of principles that ensure a common sense approach to the management of its business activities to consistently achieve customer satisfaction.
This International Standard is strongly recognised by Weblight's customers and clients, strengthening their reliability and ensuring that customers get consistent, good quality products and services.
The benefits of ISO9001:2008 includes:

Customer satisfaction - through delivery of products that consistently meet customer requirements.
Reduced operating costs - through continual improvement of processes and resulting operational efficiencies.
Improved stakeholder relationships - including staff, customers and suppliers.
Legal compliance - by understanding how statutory and regulatory requirements impact on the organisation and its customers.
Improved risk management - through greater consistency and traceability of products and services.
Proven business credentials - through independent verification against recognised standards.
The standard is based on a number of quality management principles including a strong customer focus, the motivation and implication of top management and continual improvement of the organisation.
For more information on ISO 9001:2008 visit http://www.nqa.com.
About Weblight: Weblight provides energy efficient lighting design, installation and maintenance solutions to the Retail, Healthcare, Commercial, Manufacturing, Transport & Logistics and Education sectors, whilst also working in partnership with many Facilities Management companies.