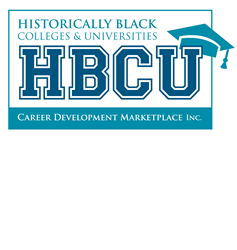 Columbia, Maryland (PRWEB) May 13, 2014
HBCU Career Development Marketplace, Inc. – The HBCU Career Development Marketplace's 8th Annual Conference (HBCU CDM) will be held November 5-7, 2014 at the Renaissance in NW Washington, DC. The HBCU CDM brings hundreds of graduating seniors, with a 3.2 GPA or higher, and corporations together in one location to discuss career development and placement opportunities after graduation. Previous year's conferences resulted in on the spot job offers for many students.
The HBCU Career Development Marketplace prepares students for leadership and career opportunities, while businesses are able to meet with and secure top talent for their companies. Offering innovative leadership and career development workshops, HBCU CDM brings students and businesses together in a positive working relationship.
Support this year's HBCU CDM by becoming an exhibitor/sponsor of the event. When investing in the HBCU CDM, this tax-deductible contribution supports HBCU students in their conference and career development activities. As an exhibitor at the Career Fair on November 7th, you will have the opportunity to showcase your organization to sponsors, schools, and most importantly the students. You will meet with some of today's brightest students and prospective job seekers where you can collect candidate résumés and exchange business cards while you network. The HBCU CDM takes the guesswork out of looking for qualified candidates and brings them directly to you.
About
The Historically Black Colleges and Universities Career Development Marketplace (HBCU CDM) is a 501(c)(3) non-profit organization founded by Tariq Shane. Centered on an annual conference, its mission is to inform and educate minority students from HBCUs about corporate America as they enter into the workforce. The conference has remained free for students and has strengthened the leadership and professional skills of hundreds of HBCU graduates over the past seven years.
For more information, please visit the HBCU Career Development Marketplace, Inc. website at http://www.hbcucareermarket.org.