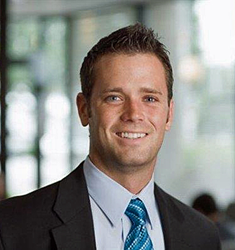 Minnetonka, MN (PRWEB) May 13, 2014
Taylor-Wharton is pleased to announce the promotion of Luke Bradshaw to the role of Director, Marketing & Sales at Taylor-Wharton Cryogenics LLC. Luke joined Taylor-Wharton in January 2011 as Sales Manager for North America CryoScience. In 2012, Luke's responsibilities were expanded to include CryoScience sales in Latin America. Luke became actively involved in leading the marketing efforts for CryoIndustrial, CryoLNG and CryoScience business units in 2013 with the branding project being his primary responsibility and the new logo a key deliverable.
Luke will be responsible for the marketing programs of all three business units with this promotion. In addition, he will continue leading CryoScience sales for the Americas. Luke's results exemplify Taylor-Wharton's performance-based culture.
About Taylor-Wharton Cryogenics
TW Cryogenics LLC designs and manufacturers a comprehensive range of stationary bulk and portable cryogenic storage systems for gas and liquid applications. The company, which traces its roots to 1742, operates manufacturing and warehouse facilities in the United States, Malaysia, China, Slovak Republic, Germany, and Australia; thereby being strategically positioned to support the world's major industrial markets. The extensive Taylor-Wharton product range includes cryogenic bulk tanks, micro-bulk tanks, transportable liquid cylinders, LNG (liquefied natural gas) storage and application systems, cryogenic beverage carbonation vessels, and freezers and dewars for cryopreservation.
Taylor-Wharton recently relocated the corporate headquarters to Minnetonka, MN, under the leadership of Eric Rottier, who was appointed CEO in May of 2012. For more information, visit http://www.taylorwharton.com.