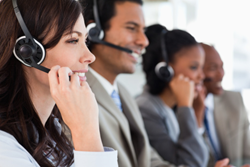 Atlanta, GA (PRWEB) May 14, 2014
A-1 Express, a recognized leader in same-day delivery, messenger and transportation services, announces Saturday courier same-day delivery services. The announcement comes to market to customers its weekend service options, expand its client base and increase weekend sales. A-1 Express strives to be the best choice in same-day courier solutions nationwide.
A-1 Express' Saturday service consist of providing to its customers the same superior same-day delivery offered within the business weekdays. For Saturday deliveries, only the courier fastest service option, express service, is available. Express service is a two-hour window time option, which A-1 Express will pick up and delivery its customer's shipment within that timeframe.
The Saturday service also is categorized as a weekend order request, therefore, customers will receive a weekend service rate. The rate is higher than the standard service rate during the regular business week. The Philadelphia courier is available 24/7 to perform its' Saturday same-day delivery. Orders can be placed via phone or online. For any special Saturday service requests or specific delivery instructions, customers are recommended to contact A-1 Express to discuss their same-day delivery needs.
From packages to palletized freight, A-1 Express can perform Saturday courier same-day deliveries for businesses nationwide. A-1 Express offers a wide range of same-day delivery services, including same-day delivery, nationwide courier services, same-day bike messenger service, multiple location courier services, mail and payroll route logistic solutions, long-distance freight same-day delivery, straight truck delivery services, less-than-truckload shipping and more.
A-1 Express is a premier same-day courier offering transportation and distribution services. From small packages to palletized freight, A-1 Express delivers fast! As a leader in the courier industry, their goal is to perform optimal courier logistic solutions and superior customer service every time. The courier provides same-day delivery successfully for over 1,500 clients, including Fortune 500 companies throughout the US.