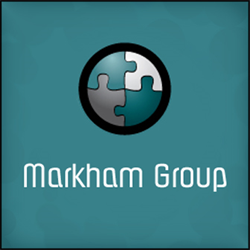 AARP members in Massachusetts can now enjoy a program that includes a combination of savings and coverages uniquely tailored to their needs
Ayer, MA (PRWEB) May 15, 2014
Plymouth Rock Assurance and Bunker Hill Insurance announced today that the AARP® Massachusetts Auto and Home Insurance Program will be available through Markham Group, Inc.
Markham Group was chosen after satisfying a number of eligibility requirements, which included: being in general good standing as an agency; having experience with both auto and home insurance; and completing a training program designed to address the needs of the 50+ population. The requirements help ensure the best possible experience for AARP members.
"AARP members in Massachusetts can now enjoy a program that includes a combination of savings and coverages uniquely tailored to their needs," said Chris Olie, President of Plymouth Rock. "This program offers innovative product features and a commitment to truly understanding and supporting our customers. We are thrilled to provide these benefits through our friendly and knowledgeable independent agents like Markham Group, Inc.."
Plymouth Rock and Bunker Hill are offering the AARP branded auto and home insurance program through select, authorized independent agents. Through the program, AARP members in Massachusetts will be eligible for special savings in addition to the everyday benefits that set Plymouth Rock and Bunker Hill apart from their competition. Other hallmarks of the program include:

Savings up to 19 percent on auto and up to 26 percent on home insurance when you buy auto insurance from Plymouth Rock and home insurance from Bunker Hill
Guaranteed lifetime coverage¹
Immediate enrollment into Plymouth Rock's Rewards Plus program, which includes cell phone and laptop replacement coverage, as well as pet injury coverage
¹Subject to certain terms and conditions
About Markham Group, Inc.
Since 1935, Markham Group Inc. has been a trusted pillar of the Massachusetts community and throughout New England. They pride themselves on providing quality coverage to the members of their community with friendly and accessible service. As an independent and full service insurance agency they not only provide coverage to Massachusetts but, New Hampshire, Maine, and Vermont as well.
The Markham Group, Inc. offers a wide variety of coverage options as well as special services.Their insurance offerings include auto, home, life, and business coverages. In addition to the wide array of insurance products, The Markham Group also focuses on Financial Services and Disaster Planning. The agents at the Markham Group are experienced in helping their clients attain the right coverage for every area of life. For more details and to talk to an experience Markham Group agent, visit http://www.markham-group.com.
About Plymouth Rock Assurance
Headquartered in Boston, Plymouth Rock Assurance Corporation is a leading automobile insurance carrier serving Massachusetts and Connecticut. Plymouth Rock's industry leading service innovations include the exclusive Plymouth Rock Savings Pass, which helps Massachusetts customers save hundreds of auto related goods and services; Crashbusters® mobile expert appraisers, who travel directly to a customer's vehicle to assess damage and often issue a check on the spot; Door to Door Valet Claim Service® which manages the entire auto repair process from start to finish; Get Home Safe®, which covers the cost of a onetime cab ride home up to $50 per policy year when a Massachusetts policyholder feels it would be unsafe to operate a motor vehicle; and its Pledge of Assurance®, an industry leading written commitment to service excellence. For more details and to find a Plymouth Rock independent agent near you, visit plymouthrock.com.
About Bunker Hill Insurance
Headquartered in Boston, Bunker Hill Insurance Company provides home insurance to customers in Massachusetts and Connecticut. Bunker Hill Insurance was started in 1996 with one objective: to become the premier provider of home insurance products in New England. Today, the company protects over 50,000 families from damage due to fire, theft or accident.
About AARP
AARP is a nonprofit, nonpartisan organization, with a membership of more than 37 million, that helps people turn their goals and dreams into real possibilities, strengthens communities and fights for the issues that matter most to families such as healthcare, employment and income security, retirement planning, affordable utilities and protection from financial abuse. We advocate for individuals in the marketplace by selecting products and services of high quality and value to carry the AARP name as well as help our members obtain discounts on a wide range of products, travel, and services. A trusted source for lifestyle tips, news and educational information, AARP produces AARP The Magazine, the world's largest circulation magazine; AARP Bulletin; AARP TV & Radio; AARP Books; and AARP en Español, a Spanish language website addressing the interests and needs of Hispanics. AARP does not endorse candidates for public office or make contributions to political campaigns or candidates. The AARP Foundation is an affiliated charity that provides security, protection, and empowerment to older persons in need with support from thousands of volunteers, donors, and sponsors.
About AARP Services, Inc.
AARP Services, Inc., founded in 1999, is a wholly-owned taxable subsidiary of AARP. AARP Services manages the provider relationships for and performs quality control oversight of the wide range of products and services that carry the AARP name and are made available by independent providers as benefits to AARP's millions of members. The provider offers currently span health products, financial products, travel and leisure products, and life event services. Specific products include Medicare supplemental insurance; credit cards, auto and home, mobile home and motorcycle insurance, life insurance and annuities; member discounts on rental cars, cruises, vacation packages and lodging; special offers on technology and gifts; pharmacy services; legal services; and long term care insurance. AARP Services also engages in new product development activities for AARP and provides certain consulting services to outside companies.
Actual coverage is subject to the language of the policy as issued. AARP membership is required for Program eligibility. Applicants are individually underwritten and some may not qualify based on driving history, claims history or other factors. Premiums will be based on verified information and the coverage choices and policy options that you select. Plymouth Rock and Bunker Hill pay royalty fees to AARP for the use of its intellectual property. These fees are used for the general purposes of AARP. AARP does not employ or endorse agents, producers or brokers. AARP and its affiliates are not insurers.