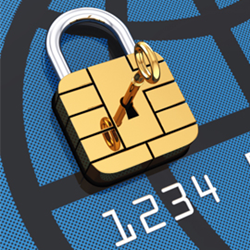 Record lows are not what Canadian citizens want to hear, but this is one occasion where an exception should be made.
Toronto, Ontario, Canada (PRWEB) May 14, 2014
When it comes to the economy, record lows are not what Canadian citizens want to hear, but this is one occasion where an exception should be made. Credit and debit card fraud is at a record low in Canada, according to a new report by the Vancouver Sun. The report, which has compiled data collected over the last year, indicates that debit card fraud has dropped 62 percent. That marks a decrease in credit and debit card scams to $7.3 million - a considerable improvement from 2012's $18.2 million in losses.
This is outstanding news for businesses, law enforcement agencies and the Canadian economy at large – all thanks to Canadian Business Merchant's eagerness to adopt the new security advances in credit and debit card technology. According to the Interac Association, the drastic drop in debit card fraud losses is due principally to a dramatic decrease in "skimming," or the stealing of information from the traditional black magnetic strips on the back of most credit cards. Chip and PIN technologies are much more difficult to skim and Payment Processors in Canada, such as MONEXgroup, have to spread that technology.
"When criminals see a strong metal fence or a security system guarding a house, they think twice before attempting to break in," commented Parry Rosenberg, Vice President of Sales and Marketing at MONEXgroup. "The same security exists with Point of Sale terminals. Criminals are finding that there is too much security built around and within them - and defrauding the systems is proving to be nearly impossible."
MONEXgroup offers a number of secure Point of Sale options. The IWL220, one of MONEXgroup's top terminals, offers state-of-the-art security standards while simultaneously delivering fast and reliable payment processing. Payment options include secure chip and pin technologies as well as traditional magnetic strip payments for customer convenience.
MONEXgroup is the #1 payment processor in Canada offering the lowest rates in the industry. Services offered include: debit card and credit card point-of-sale (POS) terminals, mobile, integrated and e-commerce online payment products. MONEXgroup serves over 20,000 merchant accounts across Canada in all market segments including: restaurants, business-to-business, professional services, leisure and hospitality.
Holly Murray
MONEXgroup
Marketing Communications
HMurray(at)MonexGroup(dot)com
T: 647 204 0197
http://www.monexgroup.com