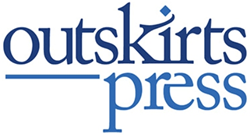 Fans of religious book author C.D. Swanson can now learn about the prolific writer's works on Pinterest.
Denver, CO (PRWEB) May 13, 2014
Outskirts Press announces debut of prolific spiritual growth book author C.D. Swanson on the social media site, Pinterest. Swanson has published 13 non-fiction books with Outskirts Press, including her most recent, Jesus Eternal Friend & Savior and Faded Memories Anew
Swanson, a resident of the East Coast, holds degrees in human services, psychology and health administration. Although her books largely focus on religion and Christian life (40 Days & 40 Nights of His Word and Heartfelt Connections), inspiration, family and relationships (Butterflies, Possum & Laughter), her books have run the range of categories from Christian fiction (The Chief's Niece) to romance (A Heart of Courage & Faith).
Pinterest has allowed authors to utilize the social media site in the marketing of their books, and readers to follow new books and old favorites from authors they love – as well as discover popular, new authors. Each Outskirts Press author's Pinterest page includes cover art and story line summaries of each book, providing potential readers with a quick overview of each author's literary contributions. Visitors to Swanson's page will learn about the author and view each of her 13 books. Fans can pin items to their own page for later purchase or sharing with friends, and follow Swanson to get notifications when new books are released.
The books C.D. Swanson can be ordered by retailers or wholesalers for the maximum trade discount price set by the author in quantities of ten or more from the Outskirts Press Direct bookstore at http://www.OutskirtsPress.com/bookstore. The books are available worldwide on book retailer websites such as Amazon and Barnes & Noble and are being aggressively promoted with a focus on religion, Christian life, spiritual, family and other categories.
For more information about author C.D. Swanson and each of her books, visit her Pinterest page at http://www.pinterest.com/outskirtspress/cd-swanson-prolific-athor/.
About the Author: C.D. Swanson is a Christian writer with degrees in human services, psychology and health administration. In addition to her books, she has a devotional website, has contributed to various magazines, and her prose was selected to accompany a calendar to raise money for childhood cancer. She's married to her childhood sweetheart, and they live with their "boy" on the East Coast.
About Outskirts Press, Inc.: Outskirts Press offers full-service, custom self-publishing and book marketing services for authors seeking a cost-effective, fast, and flexible way to publish and distribute their books worldwide while retaining all their rights and full creative control. Available for authors globally at http://www.outskirtspress.com and located on the outskirts of Denver, Colorado, Outskirts Press, Inc. represents the future of book publishing, today.
# # #
Outskirts Press, Inc., 10940 S. Parker Rd - 515, Parker, Colorado 80134
http://outskirtspress.com 1-888-OP-BOOKS