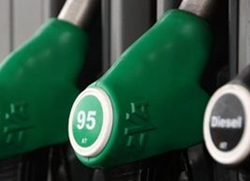 We offer the best way forward for the sole trader to contain their fuel costs in this time of high pump prices.
(PRWEB UK) 27 May 2014
The news for sole traders is that the current cost of fuel is here to stay – at least for the foreseeable future. So says the Bank of England who reported that the futures curve suggests that the price of oil will remain around its current level for the next few years. With diesel now topping 140p a litre in parts of the UK, the search for measures to contain this rising cost was never more crucial.
What can be done?
The timeless methods of transport cost control by good management both by drivers always pay dividends. Regular vehicle servicing and steady driving will always mean more miles per litre. Nevertheless, the self employed have to look for alternative methods of purchasing fuel in order to contain increasing fuel costs. Two immediate options for the cheaper purchase of fuel are bunkering and fuelcards.
Yard tanks and bulk storage
This option is only really open to hauliers and larger fleet users is bulk buying of fuel at commercial rates. This offers an initial advantage in the base cost of the fuel. It should be remembered though that the drivers can refuel only at the fuel depot; that the Control of Pollution (Oil Storage) (England) Regulations 2001 are stringent and that fuel management programmes and pumps can be expensive to run with storage tanks requiring regular maintenance and check programmes to ensure compliance.
Fuel cards – a simpler way forward?
For small businesses and especially sole traders, a fuelcard allows their drivers the flexibility to refuel when and where they choose. No cash changes hands and no administrative pay-and-reclaim costs are incurred by the owner. Additionally, since the EC 6th Directive issued in March 2005, small businesses operating a pay-and-reclaim system will no longer be able to reclaim VAT on those claims made against personal receipts. This in itself is an incentive to consider fuelcards as a viable alternative in fuel purchase.
Cheaper pump prices
But are there additional benefits? Of the two types of cards, Commercial and Retail, Commercial Card providers like Fuel Card Services buy in bulk, which enables them to provide their customers with a fixed weekly rate, quoted in advance, that is often cheaper than the pump price.
Retail card providers such as Allstar, charge the full forecourt price with no reduction. This can leave operators vulnerable to potentially sizeable variations in fuel prices between filling stations. They also quite often impose a transaction fee, that means you will be charged up to an additional £2 on top of the cost of the fuel every time you use the card. Unlike Fuel Card Services, who make you aware of the cost of your fuel in advance, Retail Card customers do not find out until they receive their invoice.
What to look for
The vast majority of fuel cards provide administrative benefits only. However, charges will vary considerably from one card provider to another, with some large retail card providers reportedly charging up to £20 per card per annum; £3 per card for internet reporting and a further charge for replacing lost or stolen cards.
One operator – Fuel Card Services – charges up to £1 per card per month; free management reports and free replacement of lost or stolen cards.
Fuelcard Security
With card fraud running at an estimated £40 million per annum in the UK, safeguarding any potential card from misuse is vital. Fuel Card Service's PIN card systems protects against theft and misuse which, combined with its online account management system, eServices, gives the sole trader access to cancel their card account 24/7 / 365 days a year. They are also offer zero liability insurance, Card Protect that protects the business owner from the moment the card is reported lost or stolen online.
Steve Clarke, Group Marketing Manager for The Fuel Card Group, which includes Fuel Card Services, comments: "We offer the best way forward for the sole trader to contain their fuel costs in this time of high pump prices. With Fuel Card Services flexibility; free management reports and individual company tailoring, advanced card security and zero liability insurance cover, choice of petrol or diesel and variety of networks, we go out of our way to provide the best all round method currently available for containing ever increasing fuel costs. We also try to help start up businesses who may struggle to obtain credit to be able to open a fuel card account with us."