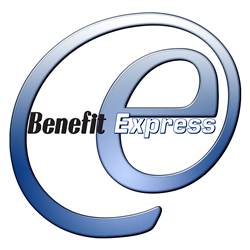 Schaumburg, IL (PRWEB) May 14, 2014
Benefit Express Services, LLC, a leader in providing benefits administration services for large, medium, and small organizations, has released My Benefit Shoppe™, a defined contribution market for employee benefits enrollments.
When employers pre-determine the money they will allocate to their employees for their annual benefits, they can better predict and control their costs. Employees then login into My Benefit Shoppe™, and through the defined contribution approach they can use credits to spend on the benefits that they choose.
Through Benefit Express' My Benefit Shoppe™, employees may purchase insurance such as health, dental, life, disability and much more! Any amount in excess of the defined contribution is taken from payroll deductions.
Features of My Benefit Shoppe™ include:

Fully integrated credit formula supporting a comprehensive defined contribution benefit enrollment experience
Interactive deduction modeling capabilities
Eligibility determination including new Affordable Care Act Requirements
State-of-the art educational and decision tools
Credit and deduction integration with payroll
Comprehensive administrative support tailored to meet your needs
Customized portal site with personalized benefit information specific to your company and employees
Direct online comparison of available benefits and plan costs with the ability to customize costs based on expected utilization
Consumer driven online shopping experience
Real-time reporting, eligibility tracking, premium reporting and access to key enrollment plan information
Independent carrier integration
Top-notch Customer Care Center support
Let your employees have more flexibility and freedom when it comes to choosing their benefits, and benefit yourself from offering competitive plans along with the ability to control and predict your costs.
About Benefit Express - At Benefit Express, the focus is on flexible benefits administration outsourcing solutions, online benefits enrollment, and HR outsourcing. Their self-service platform - My Benefit Express™ - delivers tools which help clients efficiently manage HR & online benefits administration. With My Benefit Express™ clients have direct access to: customized content delivery, online enrollment assistance, employee benefit education tools, transactional administrative processing/tracking, carrier bill reconciliation, vendor data-links and detailed HR reporting. Benefit Express' benefits administration solutions provide the flexibility for clients to choose how, where and by whom work gets done.
For more information on Benefit Express please visit http://www.benefitexpress.info.