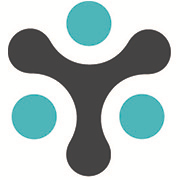 That is the immeasurable value of having InfoSnap. We have updated and correct information in our school system on the very first day of school.
Austin, Texas (PRWEB) May 14, 2014
Parents of children enrolled in Clarke County Public Schools in Berryville, VA, raised concerns, addressing inefficiencies in paper-based student registration. In response, Clarke County selected InfoSnap to implement a family friendly and efficient registration solution, a choice already made by numerous districts across Virginia.
Prior to InfoSnap, the district's data collection processes included mailing multiple-page forms to over 2,000 students; a burden on both parents and district resources. Marian King, Database Specialist at Clarke County, wanted to eliminate this burden by implementing a streamlined process so that parents only filled out selected forms one time, even if they have multiple children across several schools.
To achieve this, King worked with dedicated InfoSnap solution specialists who, through a consultative process, identified opportunities to increase efficiency and implement an infrastructure designed around the districts data collection polices. InfoSnap SmartForm™ Technology, which ensures families are only asked questions relevant to them and their children, was a critical feature in achieving King's goal.
Within weeks, Clarke County's solution was built, the administrative staff was trained, and the registration system went live. "The initial response from parents was overwhelmingly positive," says King. "They appreciate the ability to 'snap' data from one child to another."
In addition to increased parent satisfaction, the InfoSnap solution also resulted in student safety improvements. A student had a medical emergency and because of InfoSnap, Clarke County had the updated and comprehensive information for that student in their system and was able to quickly get him the medical attention he needed. "That is the immeasurable value of having InfoSnap," says King. "We have updated and correct information in our school system on the very first day of school."
The smooth transition from a paper-based procedure to an online system has proven valuable to Clarke County. "Everyone loves it," says King. "Parents love it, the secretaries love it, and administration loves it. From a school stand point, we like the fact that the parents are the ones inputting their answers and it goes directly into our system. We really love that we don't have to re-key information, decipher someone's handwriting, or accidentally transpose a number or email. We've been very pleased with all aspects of our solution."