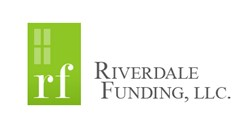 Johnson City, TN (PRWEB) May 14, 2014
Hard money lender Riverdale Funding, LLC is offering commercial hard money loans to Maine and Kentucky. Borrowers with low credit scores or those who cannot verify their income are ineligible for a traditional bank loans. Riverdale Funding is stepping up to help investors across the country by filling that void and restoring the dream of property ownership.
Commercial banks are notorious for over-complicating the financing process and hard money loans are often a better solution for commercial investors, brokers, those in need of real estate owned (REO) financing, and investors looking to buy commercial property. Riverdale funding requires no financials and only asks for simple paperwork.
All hard money lenders in Maine and Kentucky follow similar guidelines and regulations, but Riverdale Funding promises the smoothest process and superior customer service. Loan terms will vary across lenders, but Riverdale offers some of the best interest rates and fastest turnaround times in Maine and Kentucky. To apply, loan seekers are asked to submit an application with recent photos of the property.
Approved applications are eligible for:

Loan to value up to 65%
Loan amounts from $100,000 to $5,000,000
One to three year terms, interest-only
Competitive originating fees
Interest rates start at 10%
SIVA and SISA on investment properties
To apply for a commercial hard money loan, investors and brokers can submit an application through the Riverdale Funding website (http://www.riverdalefunding.com) or call directly for assistance. Approved loans are valued at up to 65% of the property value. More information regarding Riverdale Funding commercial hard money loans can also be found on the company's website.
About Riverdale Funding, LLC: Riverdale Funding, LLC is a commercial hard money lender specializing in providing a variety of nontraditional commercial asset-based loans for real estate investors and developers throughout the US. We are an equity-driven hard money lender basing our decisions strictly on the value of the real estate. Riverdale Funding evaluates loan decisions quickly and independently, ultimately providing loans tailored to individual financial needs.