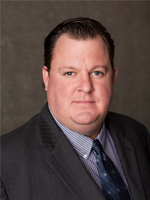 I'm thrilled to be selected to head the Evaluations team for Peak Asset Solutions
Woodland Hills, CA (PRWEB) May 14, 2014
Peak Asset Solutions, Inc. a provider of innovative commercial real estate evaluation tools and commercial workout solutions, announced today the appointment of Scott Sawyer as EVP of Commercial Evaluations. In this role Scott oversees day-to-day operations, product development, and strategy to meet growing demand from commercial real estate professionals in assessing the value and long-term return on assets in their portfolio. Sawyer also serves as EVP for Peak Loan Servicing, Inc., a full-spectrum mortgage servicing firm specializing in both performing and non-performing real estate portfolios. Sawyer hopes to leverage his expertise in loan servicing scenarios to add fresh perspective to the world of commercial evaluations. "I'm thrilled to be selected to head the Evaluations team for Peak Asset Solutions," states Sawyer. "It presents a grand opportunity to present our clients with a well-rounded asset management package inclusive of accurate reporting while considering long-term revenue implications of commercial assets."
Commercial buyers, lenders, and other involved parties are relying on independent commercial evaluations to complement other strategies to assess the value of their portfolio, and Peak Asset Solutions, Inc. has risen to the occasion by bringing to market Silver, Gold, and Platinum product tiers to meet the needs of these investors at every level and every price point. "Our goal," continues Sawyer, "is to make available to our client base a range of evaluation solutions ranging from at-a-glance snapshots of commercial values on individual assets, to in-depth financial analysis for complete portfolios." Sawyer is confident that his experience on the loan servicing side will give the unit an added edge in generating an unparalleled set of reporting options. "Values change on a daily basis in the servicing sector, and it's our job to provide accurate reporting to our investors. What I hope to accomplish is to use this knowledge in further refining the agent selection and the reporting process on the commercial evaluations side."
A noted expert in mortgage loan servicing and asset management combined with extensive background in loss mitigation, foreclosure, REO, bankruptcy, escrow analysis, investor reporting and due diligence, Sawyer has received numerous awards and continues to be at the forefront of servicing and portfolio management issues and trends. Sawyer is an active member in REOMAC and CMBA. He received his education from California State University, Northridge.
Peak Asset Solutions is one of the entities in the Peak Corporate Network headquartered in Woodland Hills, California. The Peak Corporate Network entities offer mortgage lending, loan servicing, short sale services, 1031 exchange services, commercial workouts, trustee work, foreclosure services, real estate sale brokerage services, and insurance and escrow services for both commercial and residential real estate. For more information, visit http://www.peakcorp.com.
The Peak Corporate Network is a brand that represents a group of separate legal entities, each providing its unique set of real estate services.