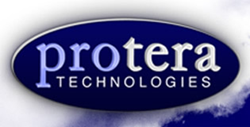 (PRWEB) May 13, 2014
Protera Technologies is pleased to announce their presence at SAPPHIRE NOW 2014. Current and potential clients are encouraged to visit Protera Technologies at booth #1806, to learn more about Protera's service offerings. Topics to be discussed include, but are not limited to:

SAP HANA – Visit Protera's booth to discuss its HANA cloud offerings as well as to hear how it has migrated existing SAP landscapes to HANA.
On-Demand Hosting and Cloud Computing - Let Protera host your SAP solutions/applications/software on dedicated servers or load it onto its proven Enterprise Cloud all while eliminating CapEx with a predictable, fixed, monthly costs, that reduces your SAP run / operate costs by as much as 50% or more.
Application Management - Protera's experienced team provides upgrades, patches, Operating System and database support, , and SAP transports. Its proactive monitoring platform ensure the highest system availablility.
Total IT Outsourcing – Protera offers a comprehensive solution for all of your IT needs. Protera has significant experience in supporting organizations through rapid growth, , mergers and acquisitions, private equity and divestitures.
Software as a Service Applications - Protera is continuously integrating new SaaS applications to its operational platform. These applications are built upon a state of the art global infrastructure that is highly reliable, robust and flexible.
SAP Disaster Recovery in the Cloud - Learn about the advantages RaaS (Recovery as a Service) can provide your company.
About Protera
Protera Technologies, Inc., a global total IT outsourcing services provider, was formed in the mid 90s to provide comprehensive end-to-end IT solutions for customers. Protera Technologies has capitalized on its strong expertise with SAP solutions to evolve into a pioneer of end-to-end total IT outsourcing global solutions that cover all IT needs of an organization. Protera has built an On-Demand Operations Platform - AppCare - to deliver total IT outsourcing services. The AppCare platform offers the comprehensiveness of a total IT solution, but allows for the flexibility, robustness and cost effectiveness of On-Demand business model. Protera's services focus upon total customer satisfaction with dedicated points of contact and experts that know its customers' environments in depth.
###
SAP, SAP HANA and all SAP logos are trademarks or registered trademarks of SAP AG in Germany and in several other countries. All other product and service names mentioned are the trademarks of their respective companies.