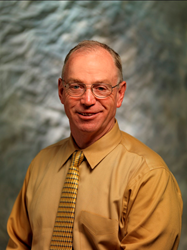 Steve's project management expertise and overall record of accomplishment in the rail industry is unsurpassed.
Philadelphia (PRWEB) May 13, 2014
Steven Falkenstein, has joined HNTB Corporation as associate vice president, senior director-rail. Falkenstein brings more than 40 years of technical, managerial and field experience, including line and project management positions within the railroad industry. He is based in the firm's King of Prussia, Pennsylvania, office.
At HNTB, Falkenstein will provide technical support services along with project and program management for the Northeast Division's rail services team.
"Steve's project management expertise and overall record of accomplishment in the rail industry is unsurpassed," said Yassmin Gramian, PE, HNTB vice president and Pennsylvania district leader. "Throughout his career Steve has developed and managed projects and capital programs of up to $450 million, combined with effective communication and planning skills, complements our nationally recognized and rapidly growing rail practice."
Falkenstein comes to HNTB with a long and accomplished career at Amtrak where he most recently served as deputy chief engineer-maintenance. In that role, he was responsible for Amtrak's nationwide maintenance and construction, including the interface between commuter and freight railroads operating over Amtrak's infrastructure.
His roles at Amtrak also included division engineer for the New York Division, responsible for the safe passage of more than 1,200 daily commuter trains traveling through Pennsylvania, New York and New Jersey into Pennsylvania Station in midtown Manhattan, New York.
Falkenstein is a member of American Railway Engineering and Maintenance-of-Way Association. He has a Master of Business Administration from Centenary College in Hackettstown, New Jersey, and a Bachelor of Arts from Cabrini College in Radnor, Pennsylvania.
About HNTB
HNTB Corporation is an employee-owned infrastructure solutions firm serving public and private owners and contractors. Celebrating a century of service HNTB understands the life cycle of infrastructure and addresses clients' most complex technical, financial and operational challenges. HNTB has four offices across Pennsylvania, including Philadelphia, King of Prussia, Harrisburg and Pittsburgh. Together they employ 130 people. Professionals nationwide deliver a full range of infrastructure-related services, including award-winning planning, design, program delivery and construction management. For more information, visit http://www.hntb.com.